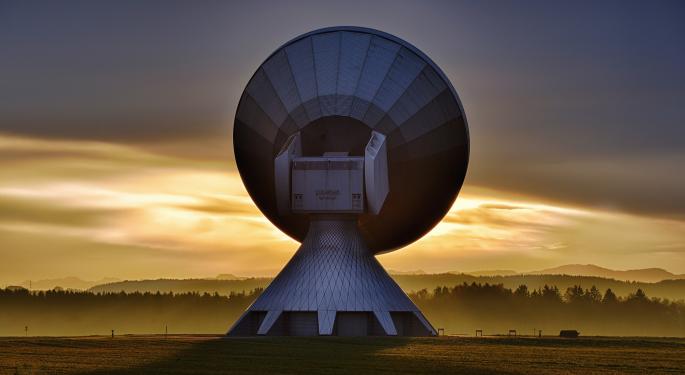 Shares of DISH Network Corp DISH 1.01% fell to an intra-day low of $46.68 on Wednesday before reversing its losses and trading higher on the day.
Investors and traders initially reacted to Kerrisdale Capital's short thesis, which argued that Dish's strategy of accumulating a portfolio of spectrum licenses may be flawed as spectrum prices are expected to fall.
"Initially focused on the concept of a mobile TV service, DISH's spectrum ambitions have become grander yet vaguer over time, with empty talk of "multiple options" taking the place of a concrete plan," Kerrisdale Capital noted. "But as DISH has continued to bet big on this single hand – culminating in its widely criticized hijacking of the previous AWS-3 spectrum auction, which earned it the ire of the FCC, Congress, and the wireless industry – it hasn't noticed that the other players have stepped away from the game."
Kerrisdale Capital further suggested Dish Network is "in the weakest position its been in for years" as it's "sitting on a warehouse full of overpriced inventory, devoid of interested customers, and - with regulatory deadlines looming - running out of time."
Kerrisdale Capital also pointed out that since 2008, Dish's management has been trying to convince investors that any day now it would "unveil a brilliant strategy" to extract value from its spectrum assets.
Bottom line, the report stated that the fair value for Dish's equity is 58 percent lower than its current stock price. Moreover, in a "reasonable downside scenario," shares could fall by 80 percent.
© 2016 Benzinga.com. Benzinga does not provide investment advice. All rights reserved.