By Pater Tenebrarum
Sometimes Things Work as They "Should"
Hopefully, readers were able to take advantage from what turned out to be two extremely well-timed recent posts on the upside potential for crude oil (admittedly, the timing was just a case of luck). We recommend checking them out again if you missed them, as they are laying out the "very lonely" bullish case in detail (see: "Is Crude Oil Close to a Low?", and "More on Crude Oil and Industrial Commodities").
Now that crude oil has provided us with something more than just tentative signs of life (it has rallied by approximately 25% in just three trading days), we want to briefly comment on the recent action. First of all, after such a huge advance in a mere three trading days, one should expect some backing and filling, so there is probably no hurry to jump aboard the train if one has missed the recent move.
The most important thing, however, is the information the recent move has conveyed:
(click to enlarge)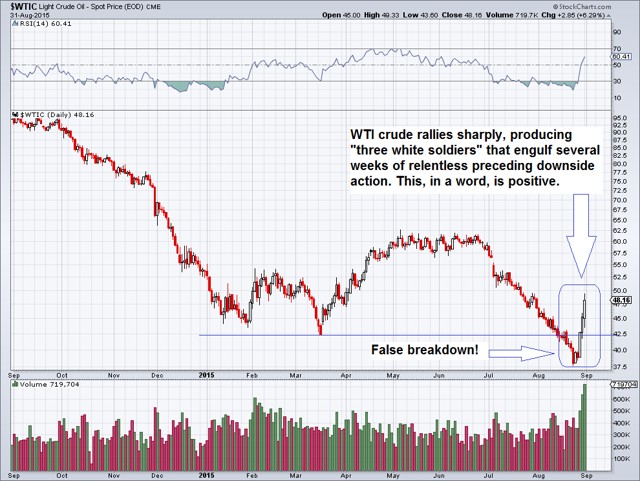 More