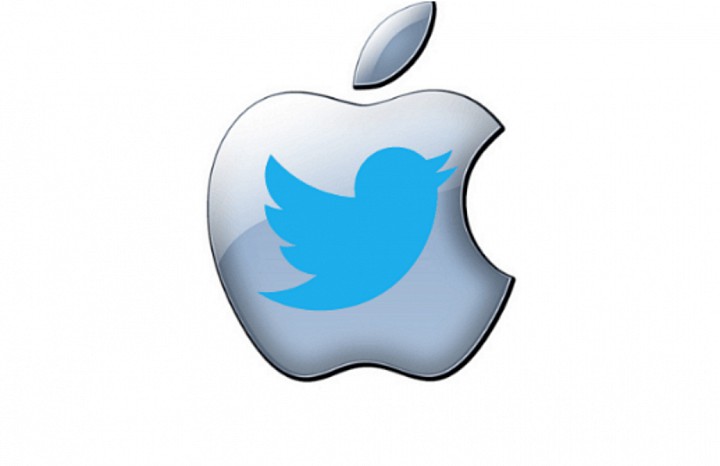 Apple has a long history of leading the way through innovation. Even the harshest of critics cannot deny that the arrival of the iPod, iPhone, and iPad changed everything, by defining the needs that consumers didn't even know they had. However, the winning formula has started to highlight a few weaknesses.
In recent years they seem to have lost their way, and many are asking if they have even forgotten how to innovate? iPad and iPhone sales are now on the decline, and the Apple Watch is failing to capture our imagination. Meanwhile, the impending announcements no longer create the same level of excitement that they used to.
Before the arrival of the next big keynote speech, it seems the tech press are more concerned with Apple's mysterious antics on Twitter than any new Apple products.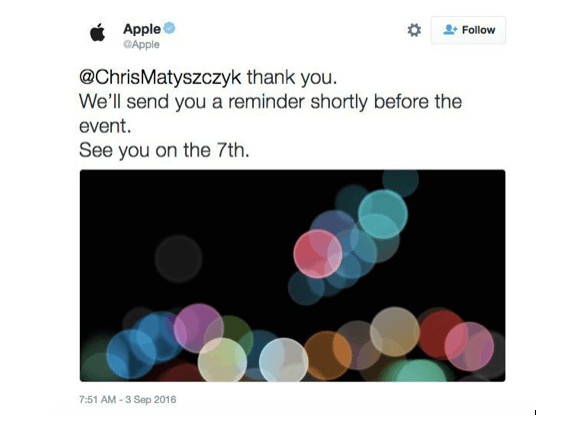 Despite signing up on Twitter back in 2011, the @Apple account remained unused with the default egg profile picture. However, on Thursday evening an Apple logo and custom banner appeared on the profile causing widespread speculation about what Apple might be planning.
Shortly after the Twitter account went live again, Apple shared a promotional tweet reminding users about next week's event. The tweet urged Apple fans to retweet the status in order to get an event reminder. Obviously this had led many to wonder if there is more to the story.
Apple is no stranger to the social media platform. There are already several accounts heavily used for support and information on iTunes, Apple Music and the App Store. But Apple has been averse to promoting its products and services via third party platforms like Facebook and Twitter.
Why wait all these years until now to wake up to the dormant official corporate account? Refusing to promote their products on social media has given Apple a reputation of being somewhat aloof. In the good old days, they created a reputation for being different, superior even in some respects, perhaps a class apart from the rest and claimed to refuse to cheapen their brand through third party channels and social media.
Today in 2016, it seems that a little extra help might be needed for Apple to remain at the top of the tech heap. The white noise of social media is a far cry from the clean and minimalistic Apple stores. But maybe we need to look beyond the impending keynote speech and think bigger in order to understand what could be on the horizon for Apple as well as for Twitter.
Could Twitter and Apple be on the verge of announcing a massive collaboration project? I can't help but think there is much more to this story than Apple simply deciding to tweet its iPhone 7 launch.
The New York Times recently reported that Twitter was ready to take a big gamble on live streaming. Having already paid the N.F.L. approximately $10 million to stream ten games, it seems the social network might be ready to evolve, pivot or even re-invent itself depending on your viewpoint.
The attraction for users is that it takes away the hassle of paywalls and issue-logs. Football fans simply need to open up Twitter in order to get their sporting fix. Could this new direction suggest that a Twitter app on Apple TV would be the next natural step? It would certainly help fans watch video content on a bigger screen.
Twitter has been struggling to secure any form of growth and the streaming of events could be the silver bullet needed to broaden its appeal to mainstream users. Apple has also experienced a slowdown in growth and there is an increasing sentiment that they might have finally peaked. In many ways, Apple and Twitter are ideally suited to help improve each other's prospects.
After Microsoft's recent acquisition of LinkedIn, many analysts quickly asked if anybody was going to buy Twitter? In fact I even argued not too far back that Google should be buying Twitter. Sure Google and Facebook would be the prime suspects with the most to gain from such an alliance or acquisition. But is it really unthinkable for Apple to throw their hat into the ring and buy themselves a seat at the table of social media?
All waits to be seen of course but I have a sneaking suspicion that Apple might prove that they still have a few surprises up their sleeve.