A quick summary of where we have been this morning: VIX > 27 (3yr highs); S&P 500 -0.4% year-to-date (6mo lows); 2Y TSY yield < 25bps (17mo lows); 10Y TSY yield < 1.90% (17mo lows); European stocks -3% (11mo lows) lows; US HY credit 410bps (15mo wides); WTI Crude $80.01 (28mo lows). So that can mean only one thing... PPT is in the house, courtesy of USDJPY... and ultra-low levels of liquidity.
Where we've been...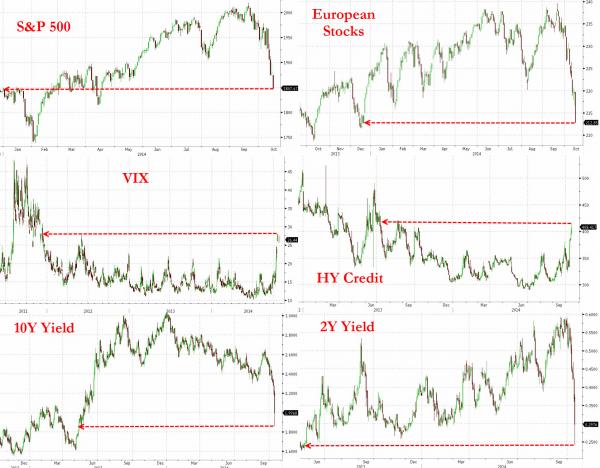 and now...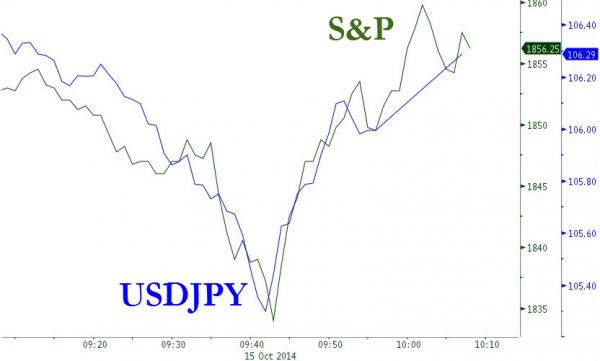 which rescued institutional sellers to VWAP...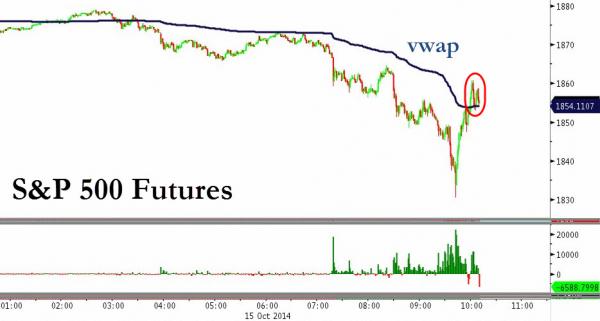 As Liquidty disappeared in bonds...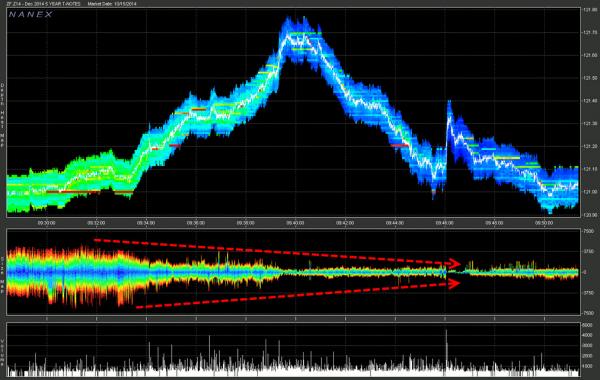 And stocks
eMini liquidity still at record lows for this time of day

https://twitter.com/search?q=%24ES_F&src=ctag

— Eric Scott Hunsader (@nanexllc)

https://twitter.com/nanexllc/status/522382743502864385
Charts: Bloomberg