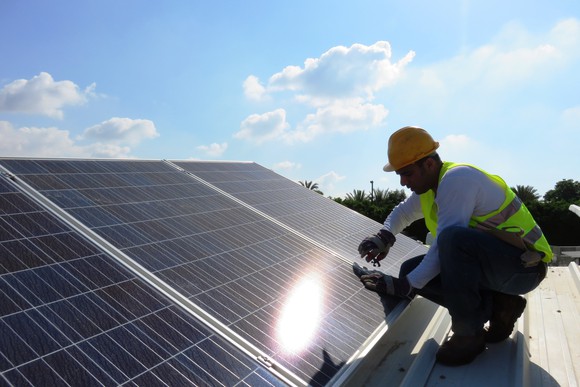 Most of solar industry stocks have been hammered in 2016 as investors worry about demand for solar panels in 2017. Long term, the future of the industry is still bright, but changes to rates in China, as well as the hangover from when it appeared that the Solar Investment Tax Credit would expire at the end of 2016 -- it was eventually extended -- have left demand for new solar installations hard to predict for next year.
The result is some very cheap-looking solar stocks. And if 2017 exceeds expectations, these in particular could become big winners for investors.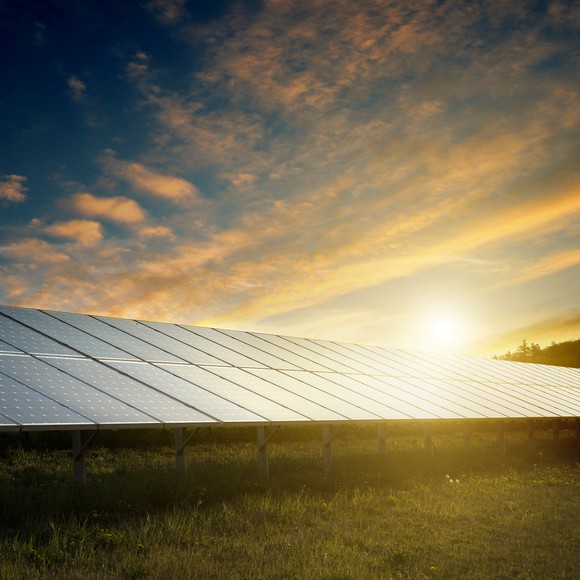 Canadian Solar
One of the few China-centric solar manufacturers that has managed to transition into project development successfully is Canadian Solar (NASDAQ:CSIQ). (Despite its name, most of its manufacturing facilities are in China.) It won a number of contracts in Canada that have led to big profits the last two years, and after buying Recurrent Energy, it has become a large developer in the U.S. and abroad. Not only does this create captive demand for solar panels, but project development is also generally higher margin than panel manufacturing.
What investors need to know is that Canadian Solar is trading for just 6.8 times trailing earnings and 5.1 times forward earnings estimates. This is on top of an estimated $2.5 billion in project assets it will have in operation by the end of the year. If investors get more confidence that solar demand will remain strong in 2017, and companies like Canadian Solar...
More