The Anthem-Cigna merger may appear to boost the combined entity's footprint, but will not produce a high-growth future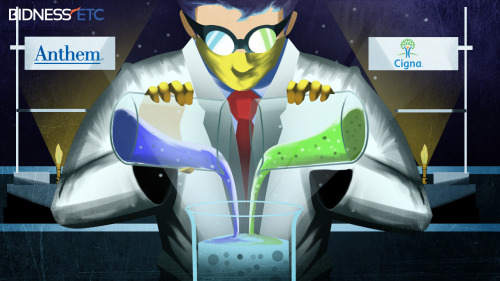 A deal announced on July 24, marked success in Anthem Inc.'s (ANTM), 12-month pursuit of the smaller Cigna Corporation (CI), part of its attempt to become the country's largest health beneficiary company.
The $48.40 billion acquisition involves Anthem paying $188 for each Cigna share, 38% higher than Cigna's closing price on May 28, the last trading day before merger talks between the companies began.
Anthem believes the combined entity will cater to 53.20 million consumers, and generate almost $155 billion in pro-forma revenues. Its ambitions of operating within a large-scale market stem from the company's expansion into commercial managed-care membership in states including California, Georgia, and Missouri. The consolidation is now expected to add new members in Arizona and Tennessee.
In areas where Anthem is already present, it is forecast this merger will raise its profile. Already, 54% of Cigna's enrollees are in states where it is a dominant player. The take-over will expand the business' footprint by adding new dental enrollees in Texas and Florida, where the corporation has no exposure.
The combined company will have 81% of its insurance plans within the commercial...
More