Hi,
Another way to identify swings. In 1971 Robert Levy published 32 five points patterns. On the chart bellow you can see transition of M7 pattern to W2 or W3 pattern.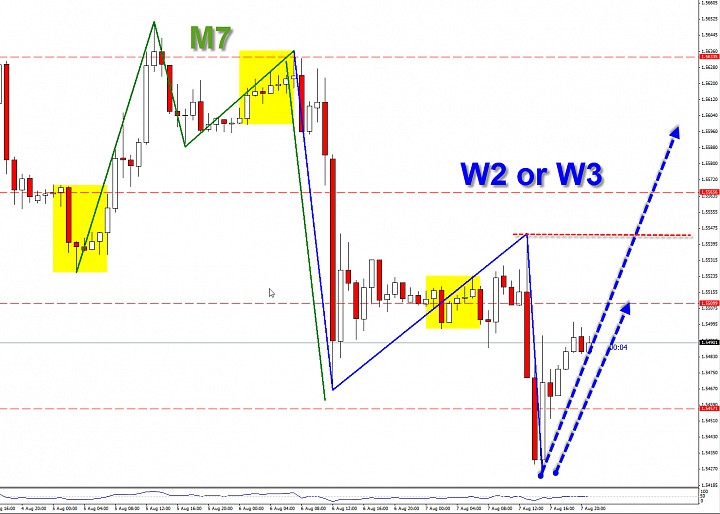 Forex Broker – Blessing or Curse?
If you trading Forex, you are bombarded by Brokers adds from many sites. How choose broker that allow you to open position during release of report, you will not get requotes, with very low spread and the most important – your deposit is safe (protected by government agency)?
List of brokers is enormous – decision is very difficult. Are you happy with your broker?
I would like to suggest best broker that I ever trade with (in the past I had use 4 other brokers). This one is like dream come through. Average spread on EURUSD 0.6 pip, instant position execution, Broker is register on London Stock Exchange. There is more: you will get 10% welcome Bonus and each trade release portion of the bonus for you to withdraw.
All details on the Web site.
This is the Broker and link London Capital Group
Try it, open demo account or live account, and let me know what your impression is.
Cheers,
Jim