Just weeks ahead of the release of the Tesla Model X, it is ironic that excitement and news around the Apple Car is gaining momentum. Apple Inc. (NASDAQ:AAPL) has long since been linked with the release of an electric vehicle, and it now seems that the consumer electronics giant is intending to construct a giant touchscreen windshield for the vehicle. This is the sort of innovation that one would associate with Apple, and a recent research note claims that this technology is already being developed.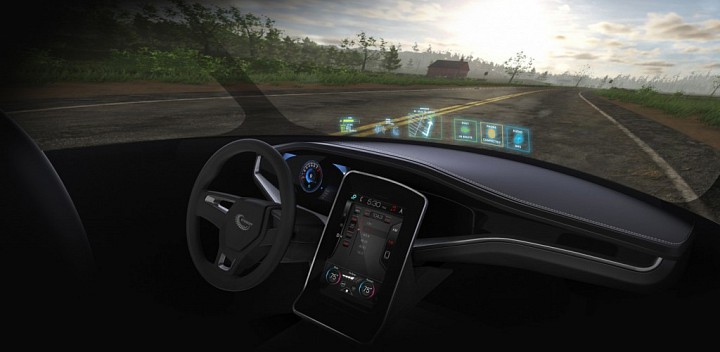 The managing director of Global Equities Research has this week stated that Apple is developing a windshield that can be considered an entirely new device in its own right. This screen apparently derives some of its technology from existing tech utilized in airplane windshields, which is able to display driver information in the operator's line of sight. It is proposed that this technology will make it easier for drivers to keep their eyes on the road while piloting their vehicles.
Global Equities Research also suggested that the screen in the Apple Car will be controllable by gestures, and could be as wide as 50 inches. This is obviously significantly larger than any such device that Apple has produced recently, with the largest display in the iMac range weighing in at 27 inches. This would obviously pose manufacturing issues for the consumer electronics giant, but if one company is in a position to cope with such demands, it is surely the largest corporation by market value on the planet.
Certainly an electric car would be an extremely ambitious project for Apple, but the fundamentals of the company suggest that it would be in a strong position to respond to such a manufacturing challenge. Apple has probably the most effective supply chain in the world, and can also claim a job acceptance rate of 90 percent. With an ethos that has always...
More