The EUR/CHF has been mostly in consolidation since 2016. In 2017, it has been bullish, but its this week's accelerated surge that broke the consolidation mode and put EUR/CHF in a bullish mode.

EUR/CHF Weekly Chart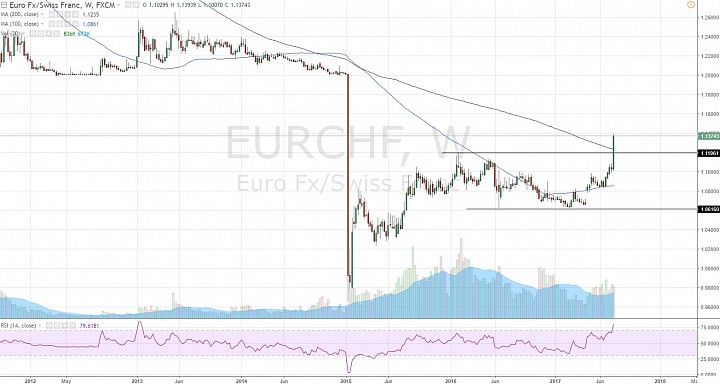 (click to enlarge)

Breakout:
- As we can see in the weekly chart, price has held under the 1.12 area since 2016, but this weeks breakout completely pulls EUR/CHf out of the consolidation mode.
- As this point, if price pulls back, the 1.12 area should be considered potential support.
Target:
- The 1.20 area is the next critical level.
- It might happen really fast because price action has essentially been consolidating since 2015 (more than 2 years). A breakout after a long slumber could result in a sharp move towards the next sticky price level.