Yesterday's TrendLine BreakOuts From Our Set Ups
Yesterday morning I featured 9 stocks exclusively here in this daily morning report as trendline set ups.
There were 3 that broke out or continued making gains with volume conviction.
1) Textron Inc. (TXT – NYSE)
Broke out yesterday as shares traded above the downward trendline.
Closed the session up +3.83% with a +69% increase in volume.
As noted here yesterday morning – "Looks poised to breakout today."
Besides any declines coupled with volume we now we have to watch for the resistance of the 200-day moving average, which is at $43.12 and about +3% above Wednesday's close.
2) ServiceMaster Global Holdings, Inc. (SERV – NYSE)
Nice action yesterday with gains of +1.87% with a +77% increase in volume.
Shares closed the session near some previous highs.
Need to see how the stock trades today.
A break above those would be technically significant.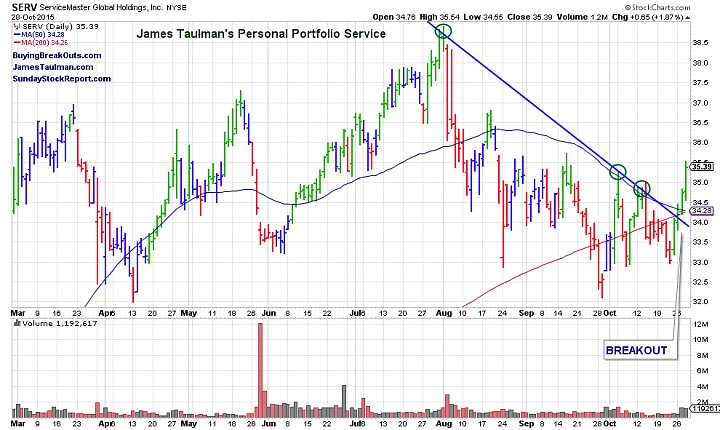 3) Check Point Software Technologies Ltd. (CHKP – Nasdaq)
Closed up yesterday +2.16% with a +85% increase in volume and near the session highs.
Had already cleared resistance of its 50 and 200-day moving averages.
Not much overhead supply left. Would need to see how the stock behaves if it reaches the previous highs made in May of $88. Those are just 4% above Wednesday's close.
As always, any above average volume declines would be my first concern to watch out for.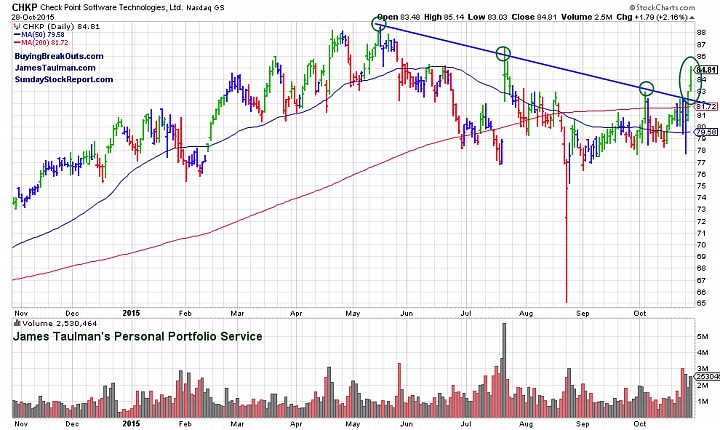 _________________________________________
NOTE: The above is an excerpt from my daily Stock WatchList & Portfolio Update.
This morning report includes my watch list for the day along with complete BUY, SELL, SHORT or COVER commentary on my current holdings.
Make sure you do not miss any of these new reports, please take a moment and get signed up here.