This seemed appropriate after last night's BOJ and PBOC efforts and today's oil idiocy...
And then this utter farce...a 1% surge in the S&P and 4 point crash in VIX in the last 30 minutes!!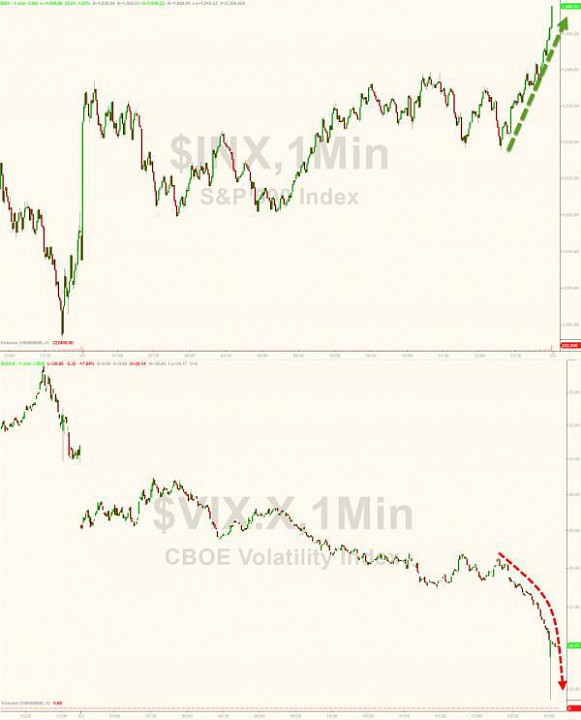 The VIX front-end term-structure "normalizes" out of backwardation - but back-end remains stressed...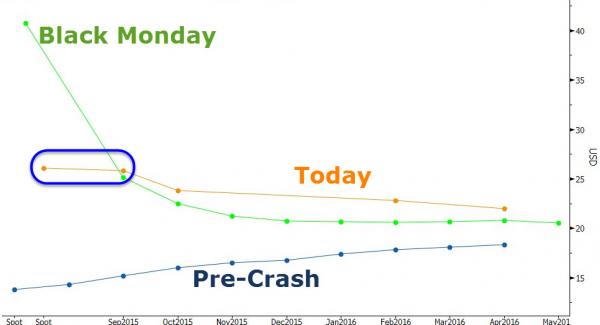 As this was the longest period of backwardation since 2011's plunge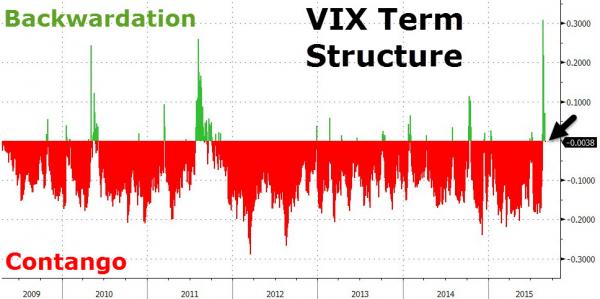 On NO VOLUME!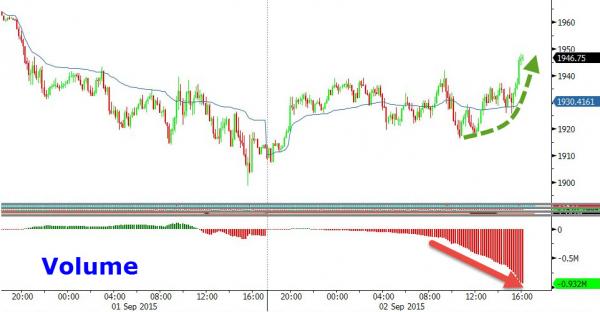 So let's start with stocks - which CNBC reflected on as "back to normal" with today's 275 point rally in The Dow
Thank you very much-o, Mr. Kuroda... As the media began their pre-open jawboning this morning they had the backdrop of a triple-digit gain in The Dow to support any and every bullish - everything's fine - mantra - all thanks to a 120 point rip the moment Japan opened... Until the l;ast 30 minute spanic buying onmthe back of VIX clubbing, stocks went nowhere...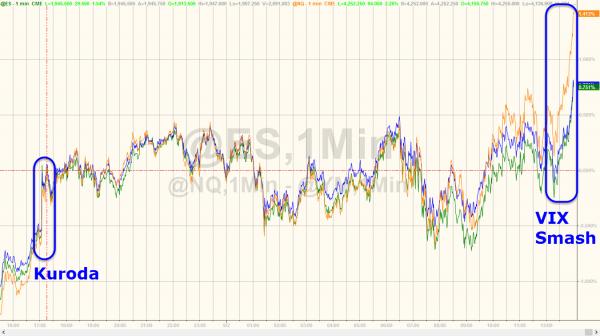 But of course, no one cares - its tonight's news headlines that count - and Trannies are up 2% as
But on the week, it all remains red...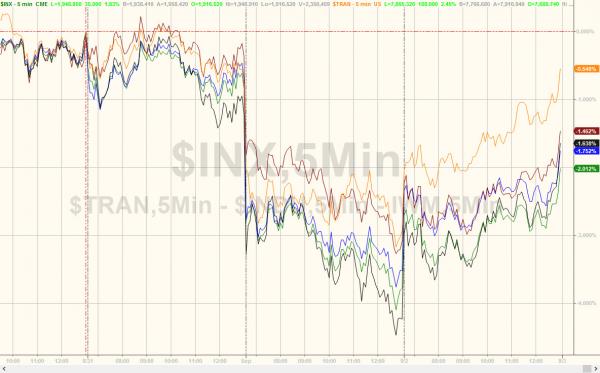 Which dragged Nasdaq barely into the green year-to-date!
Do not get too excited...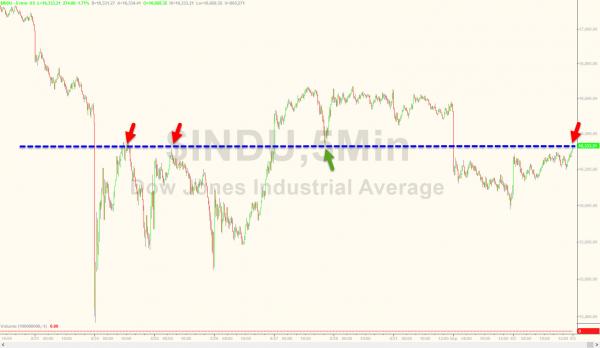 VIX dropped 15% today - its biggest drop in almost 2 months
20 minutes to eVIXerate

— zerohedge (@zerohedge)

https://twitter.com/zerohedge/status/639161060973481984
We note VIX was crushed around the market break mid-afternoon and VXX was presured to the lows of the day (first non-short-squeeze in a few days...)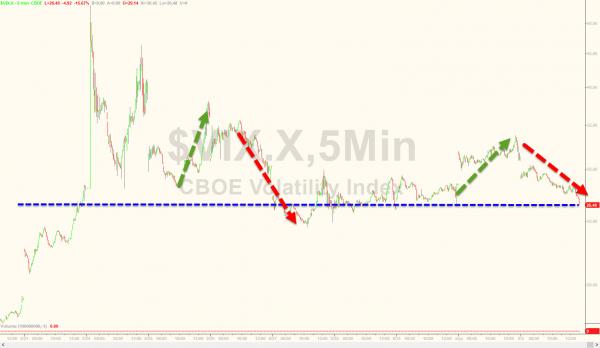 After Europe closed, HY bonds were not loving it...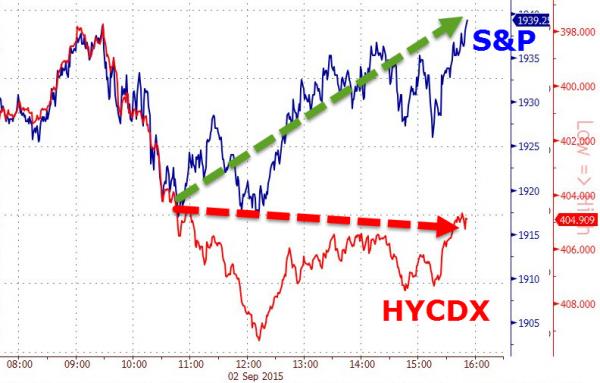 Bonds were battered again during the US session leaving 30Y 6bps higher on the week (even as stocks remain well red)...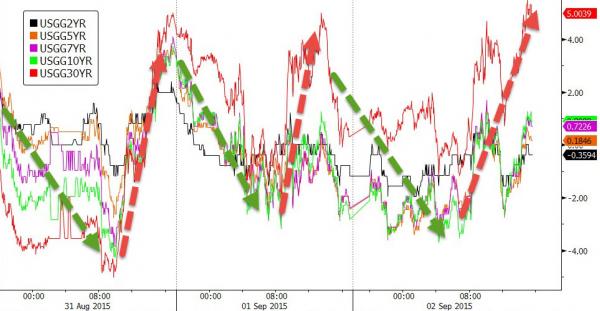 but we note the collapse on 2Y swap spreads (and 5Y) continues...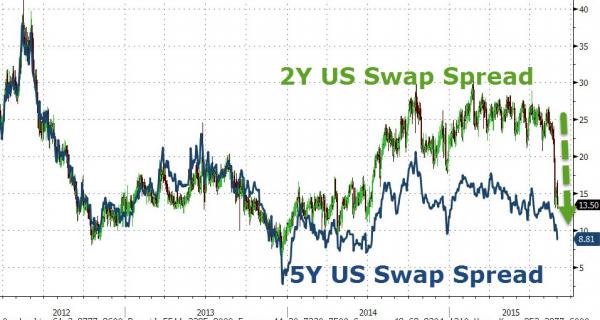 The US Dollar drifted higher on the day but remains lower on the week - notably quiet day in FX markets (especially JPY anchored at 120)...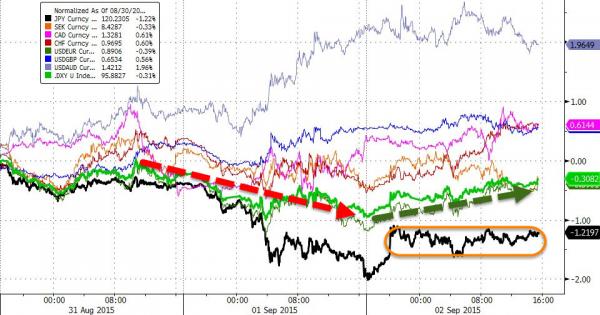 Gold was modestkly weaker but silver jumped. Crude and Copper were joined at the hip in this morning's melt-up...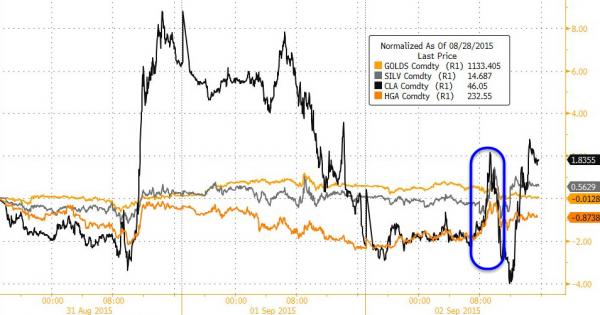 Silver was an illiquid mess....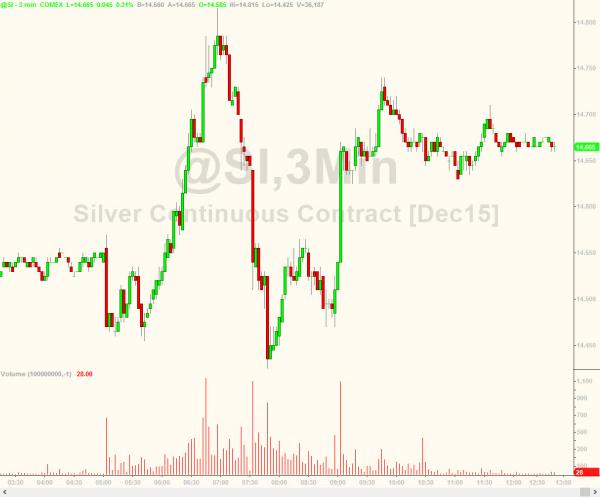 So let's just have a look at the day in Crude!!! (just like yesterday we ripped into the NYMEX close then faded)...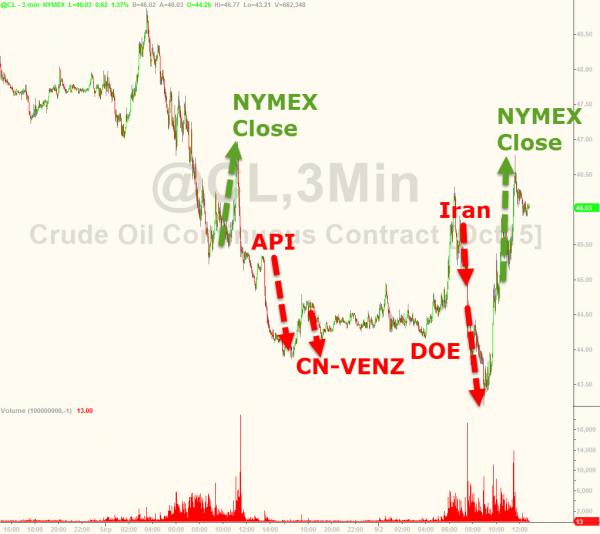 With China closed for the rest of Parade Week, we wonder what market gets monkeyhammered tonight? (Don't forget FTSE A50 Futures trade in Signapore ;-)
Charts: Bloomberg