IPOs are the best way for investors to get in at the ground floor of the next big tech stocks. The IPO market has been slow in recent years and that trend has not let up in 2016.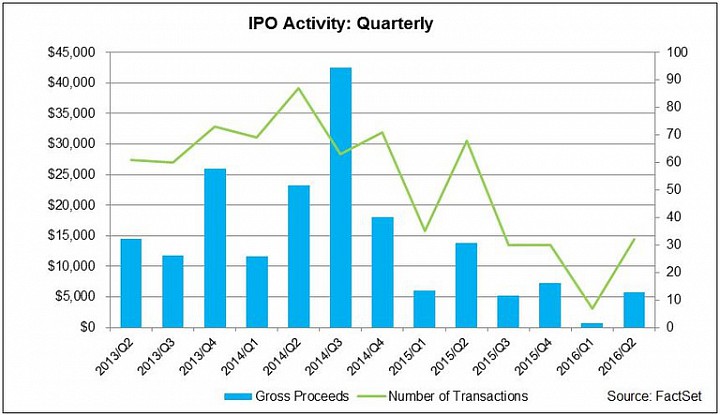 The total number of new stock debuts this year remains the lowest since 2009, according to data from the Wall Street Journal and Dealogic. only 63 companies had gone public as of late August - representing a 50% drop from the year-to-date volume in 2015. There have only been two slower years for IPOs since 1995 – in 2003 following the dot-com crash, and in 2009 right after the Great Recession.
Why is this happening? 
Personally, I think there is just too much uncertainty surrounding the Fed and interest rates. But also, new funding options make a public IPO significantly less attractive than it once was. Some startups are launching private stock offerings, online companies such as SharesPost and Digital Offering provide online platforms for individuals and small investor groups to buy private equity without a middle man.