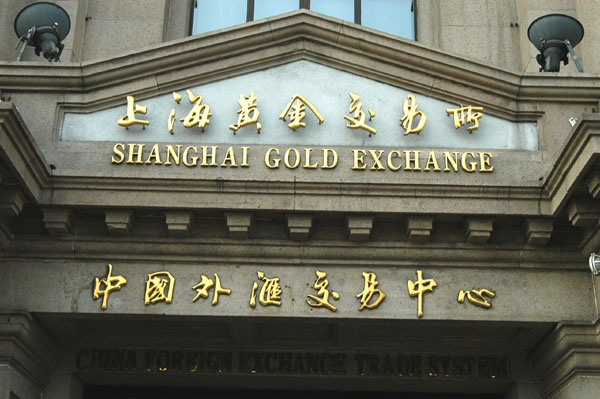 The Shanghai Gold Exchange will launch an international board in the city's pilot free trade zone on Sept. 29 to attract overseas capital to invest in China's gold market, the bourse's chairman said on Thursday.
The bourse will launch three yuan-denominated physical gold contracts, of 100 grams, 1 kg and the bigger London gold delivery bar weighing 12.5 kg, Xu Luode, chairman of the exchange said at a precious metals conference in Beijing.
The exchange's progress is being closely tracked by the global trading community as gold is one of the first commodities that China is opening up to foreign players by allowing them to participate directly in physical trade and to use offshore yuan.
Imho, center of gold physical trading is moving to Asia. Even CME would like to participate in this trend.
CME Group Inc will launch a physically deliverable gold futures contract in Hong Kong later this year to capture growing hedging and investment buying in the Asian region, a senior executive of the exchange said on Thursday.
"Asia needs more tools to manage price risks and it needs more pricing power," the exchange's managing director of metals products, Harriet Hunnable, said at an industry conference in Beijing.