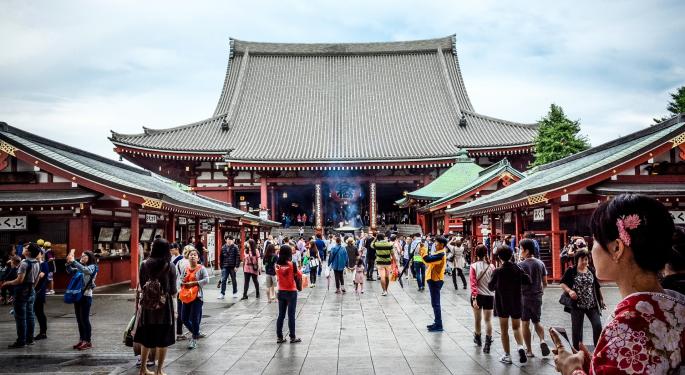 Shares of Alibaba Group Holding Ltd BABA 4.21% are set to close above the $100 level on Tuesday for the first time since January 27, 2015.
It's been a long, tumultuous journey for Alibaba shareholders since the company's record-setting 2014 IPO, but the path now seems cleared for the Chinese e-commerce giant to once again make a run at its all-time high of $120 from November of 2014.
This time last year, Alibaba's stock appeared to be in free-fall and was trading well below its IPO price of $68/share. Fears surrounding the health of the Chinese economy were compounded by concerns over the reliability of Alibaba's accounting. Earlier this year, investor fears seemed warranted when the SEC announced a probe of Alibaba's accounting methods. The probe remains ongoing.
Related Link: South China Morning Post: China Is 'In Better Shape Than Many'
Yet despite the fears and controversy, Alibaba has continued to post staggering growth numbers that rival U.S. competitor Amazon.com, Inc. AMZN 1.74%. In addition to its massive lead in Chinese e-commerce market share, Alibaba also has one of the fastest-growing cloud services businesses in the world in recent quarters.
Now that the $100 psychological level has been definitively taken out, there seems to be few technical barriers between $100 and $120. Investors will be watching closely to see if Alibaba's big 2016 run will culminate with a break-out to new all-time highs or if they're in for a repeat of what happened after the stock's first move above $100 in late 2014.
Disclosure: The author is long BABA.
© 2016 Benzinga.com. Benzinga does not provide investment advice. All rights reserved.