The New Year has not been kind to equities or risk sentiment as stocks have backtracked.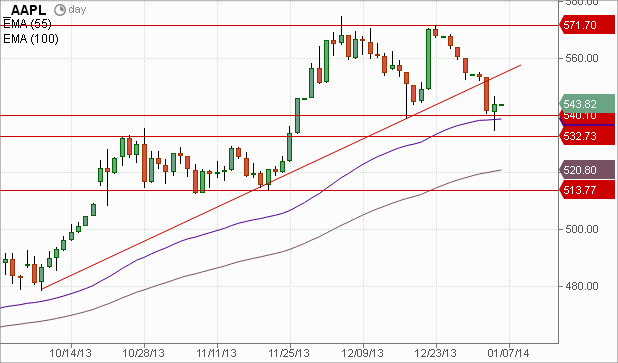 This bout of risk aversion has hit tech giant AAPL which had been declining prior to the turn of the year after hitting a high near $571.

It's now $30 lower and testing key support at $540, which held back in mid-December.

This is also where the 55-daily EMA comes in at the moment.

A break through this support still has another pivot to content with at $533, the 100-EMA at $520, and another level of support at $513.