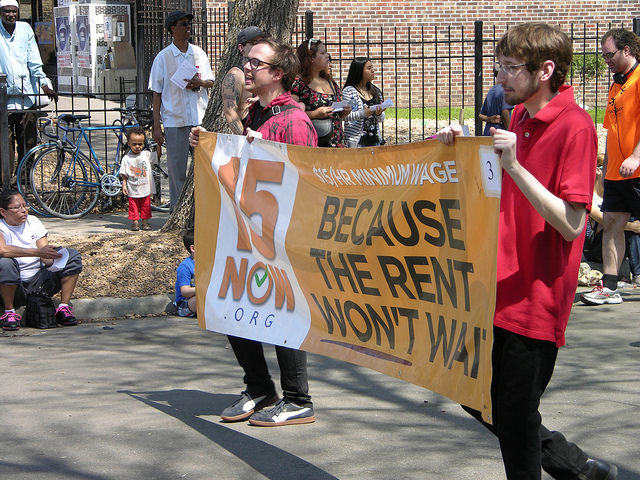 New York will increase the minimum wage. After all of the discussion and disagreement the minimum wage will be increased for workers in over 100 companies doing business in the state. However, some of these companies aren't just McDonalds (NYSE: MCD) or Dunkin' Donuts (NASDAQ: DNKN), but also smaller businesses run by individuals.
According to CNN, franchise owners of fast food restaurants are not happy with this wage hike. Now they have to increase prices and cut the work force to meet ends meet. Also companies not having to raise the minimum wage for the employees will feel pressure to do so just to compete with the other companies.
"I have to find people who can afford my meals." Howard Nielsen, owner of Sticky Lips BBQ said.
For more news on the minimum wage increase, click here.