Whole Foods is oscillating around its 52-week low after last week's dismal earnings. Bidness Etc highlights the reasons for the sell-off and whether the stock is in for a rebound or not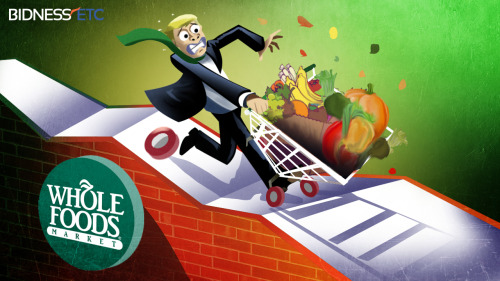 Shares in Whole Foods Market Inc. (WFM) have collapsed since Thursday, after the organic foods retailer reported weak third quarter financials (3QFY15). The company trailed analysts' predictions for both earnings and revenues, forcing the stock down 11.60% up to Thursday's close.
Last week's slump was further aggravated by the stock slipping 2.64% during Monday's trade. For years, the business traded at a premium valuation, with little competition in the industry. Its shares bumped to a new 52-week low, falling through the $36 mark for the first time in four years. This reflects the serious challenges Whole Foods now faces.
Pricing Scandal Undermined Image
Embroiled in a price-labeling controversy, the organization was able to grow revenues by only 8% in 3QFY15. Officials from the New York City Office discovered that the corporation had been mislabeling weights of its fresh organic fruit & vegetable platters and chicken tenders. It illegally overcharged its shoppers between $1 and $15 for each product.
In the wake of this, the company released a video to officially apologize. In the video, Whole Foods' executives claimed the misstep was an inadvertent mistake by its store employees and it has since retrained its workforce. Even though the incident involved just nine of its 425 locations, the impact stretched nationwide.
The negative publicity exacerbated the...
More