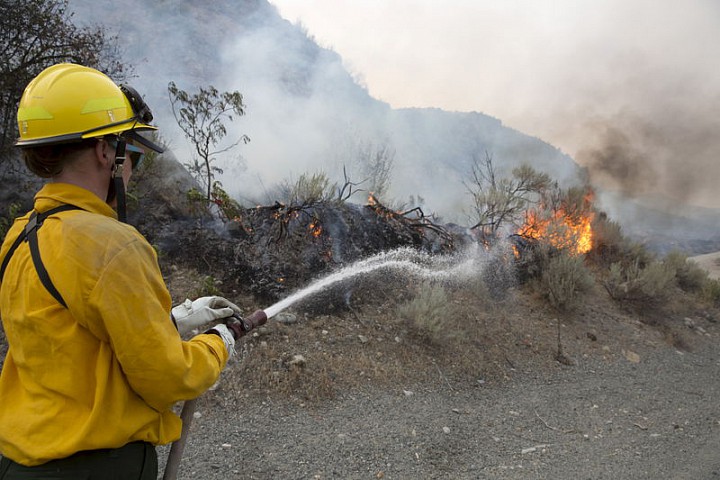 SEATTLE (Reuters) - U.S. crews battling a flurry of wildfires raging unchecked across the Pacific Northwest contended with high winds on Thursday, a day after three firefighters were killed and four others were injured in Washington state.
Authorities late Thursday ordered the immediate evacuation of the small community of Tonasket, nestled along the bank of the Okanogan River in north-central Washington, impacting about 1,000 people.
On Wednesday, some 4,000 households in the riverfront towns of Twisp and Winthrop, in the foothills of the Cascade mountains about 75 miles (120 km) southwest of Tonasket, were also forced to flee the encroaching blaze.
The Twisp blaze is just one of more than 70 large wildfires or clusters of fires in several drought-stricken Western states, the bulk of them in Washington, Oregon, Idaho, California and Montana, the National Interagency Fire Center in Boise reported.
Dozens of homes have been reduced to ruins in Idaho and Oregon in recent days.
The fires have stretched civilian firefighting resources, prompting...
More