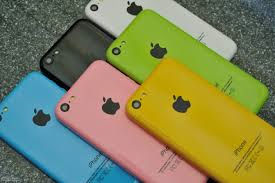 Tomorrow is the big day,
September 10th, Apple has already sent out invitations to their
event where the new iPhone 5S (or iPhone 6) and the iPhone 5C is expected to be
unveiled.  Both investors and consumers
are waiting to see what Apple will unveil. Here is a few expectations:
- The Phone 5C is expected to be launched so that
Apple can penetrate emerging markets like China.
- The new iPhone will have a finger print reader
(that should be exciting, or not). I don't know if it would boost sales but it
is a cool feature.
- According to a report from Business Insider,
Apple is expected to develop an iPhone with a bigger screen. Most Android based
phones have larger screens than the iPhone.
- Apple will soon release iOS 7.
- According to a report from Business Insider,
Apple will begin selling phones to Japan's largest carrier DoCoMo and China's
largest carrier, China Mobile. This move comes as speculation that the new
iPhone 5C is to target emerging markets.
What to expect
from the stock? If Apple releases the iPhone 5S and 5C, it is unlikely that
their would be any major change since the market already knows this. If something
surprising happens, there would be movement. Will they introduce new iPads?