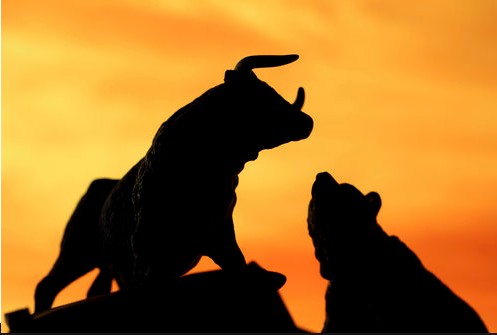 The first half of 2017 has taken many in the market by surprise. The volatility at the end of 2016 did not lead to an immediate stock crash but a smooth period of relative calm. In fact, elevated optimism carried the S&P 500 to return almost 10% (including dividends) in the first half of the year.
We are now starting 2H17- a date which we saw as an opportunity to find the Street's most bullish stocks. Traditionally the second half of the year is a period of seasonal decline- hence the well-known saying 'Sell in May and go away.' However, with the right research it is still possible to find exciting stock ideas with significant upside potential.

To pinpoint the most promising stock ideas for 2H17 we used TipRanks' Trending Stocks tool. We found the best-rated stocks in the last 7 days and then limited this to only stocks with a 'Strong Buy' analyst consensus rating from the Street's top analysts- i.e. the analysts with the highest success rate and average return.

Now let's dig down into the results:
Micron (MU)- 9 buy and 1 hold rating in the last 2 days, 43% upside potential

Memory chip maker Micron has just posted better-than-expected results for the third quarter, with CEO Sanjay Mehrotra saying Micron is the only company in North America that has the DRAM and NAND capabilities to meet modern-day demand requirements. Indeed, Micron is already up 44% since January.
"We believe yet another beat and raise by Micron Technology (MU) supports our view that "the sun, the moon, and the stars" continue to remain aligned as MU benefits from the elongated trifecta of the memory cycle – tight supply/demand dynamics, increasing prices, and cost reductions" Loop Capital's five-star analyst Betsy Van Hees said on June 30.
Constellation Brands (STZ)- 6 buy and 2 hold ratings in the last 2 days, 9% upside potential

Shares in this beer and wine producer moved sharply higher after STZ announced an earnings beat- with top Pivotal Research analyst Timothy Ramey expecting strong returns for many years to come. Ramey, who has a 100% success rate and 29% average return across his seven STZ ratings, says:
"This is a wonderful environment for the craft and imported beer segment; the premium and ultra-premium varietal wine segment and the spirits segment. The twin trends of heightened focus on craftsmanship and authenticity in beverage alcohol as well as the growing purchasing power of Millennials and Hispanics is the perfect environment, not just now, but for many years to come."
Alibaba (BABA)- 3 buy ratings in last 5 days, 25% upside potential

Chinese e-commerce giant Alibaba has a very impressive rating from the Street. JP Morgan has just began to cover the stock again after research regulations were relaxed (the bank owns over $1M of Alibaba Group Holding debt securities). Doug Anmuth, one of TipRanks' top 50 analysts, likes BABA's unique data access:
"We believe Alibaba's core commerce is expanding from traffic monetization to data monetization and this trend will quickly expand to its media/cloud businesses. Such expansion not only allows Alibaba to tap into non-transaction-based corporate budget… but also supports our investment thesis based on sustainable revenue/earnings growth. We adopt a sum-of-the-parts approach to value Alibaba, which yields a total valuation of $484 billion and a June 2018 price target of $190." His bullish price target translates into a 35% upside from the current share price.
The post These are the best-rated hot stocks for 2H17 appeared first on TipRanks Blog.