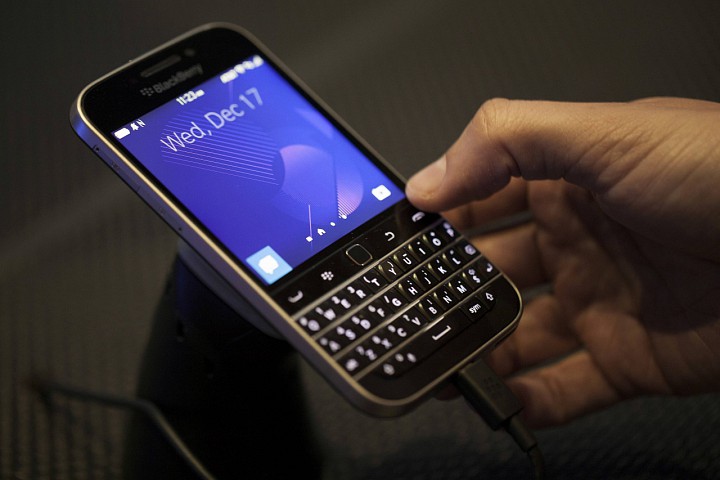 Image via www.dailyherald.com
For a cellphone company that has not had a popular smartphone for roughly six years now, it may come to a surprise to many that BlackBerry Ltd. (BBRY) has a Zacks Rank #1 (Strong Buy). Why would a company known for innovating the smartphone industry to then not keep up with the market be a potentially worthy investment?
BlackBerry's latest phone, the Priv launched late last fall and was an Aaron Rodger's Hail Mary pass to say the least. It was the company's last-ditch effort to build a device that would appeal to the masses and win customers over to be once again synonymous with the top-of-the-line smartphone technology.
Unfortunately, this has not been the reality. During its fourth-quarter fiscal 2016 conference call back in early April, BlackBerry admitted that its phone sales of 600,000 units in the last quarter of its fiscal year were well below Wall Street's 850,000 expectation and the 700K devices it sold the previous quarter, per a report from ExtremeTech.
"The Priv's problem isn't that it's a bad phone," the article reads, "the problem is that it doesn't give end-users who either have never owned a BlackBerry or who moved away from the platform to use other devices an intrinsically compelling reason to come back to the fold."
Despite having a decline in sales by 15.33% versus the previous quarter and 29.70% versus the previous year, BlackBerry managed to outperform our earnings estimate for their fourth-quarter fiscal 2016 by 25%, and outperformed the estimate for their third-quarter by 70%. For the companies upcoming quarterly results ending in May 2016 and August 2016, BlackBerry has a total of six positive earnings revisions, three each in the last thirty and sixty days, respectively.
What exactly are investors excited about with BlackBerry?
Investors believe in the directional shift in the company from focusing primarily on smartphones to security software. In an interview with Business Insider back in May 2015, BlackBerry CEO  John Chen discussed how important BlackBerry phones are essentially niche products for corporate executives and government officials who absolutely need high-level security for their mobile communications.
"If you look at the U.S. Army, they're still rolling out all BlackBerry," Mr. Chen says. "If I tell them there are no more phones, I lose that account. The question is how do you make phones profitable at the volume those people represent?"
Mr. Chen acknowledges there methods users can do to make the iPhone and Android phones more secure than they are straight out of the box, "I can only make iPhone so much more secure, but I can't make it as secure as a BlackBerry device." However, according to Mr. Chen, phones sold by Apple (AAPL) and phones with Alphabet (GOOGL) subsidiary Google's operating system, they still will not provide the level of security that BlackBerry devices do.
BlackBerry has shifted its focus to lessening its reliance on hardware sales and is focusing more on mobile enterprise security software and services. However, for some customers it does make sense to have BlackBerry smartphones available as specialty items – especially those niche government and military customers. From that perspective, it is easy to see why BlackBerry should keep making new phones, even if none of them will be on par with iPhones or Android phones in terms of sales, as well as why investors are high on the company. BlackBerry's market may be niche, but it will always be more stable than the whims of what the masses find trendy.
Want the latest recommendations from Zacks Investment Research? Today, you can download 7 Best Stocks for the Next 30 Days. Click to get this free report >>
Want the latest recommendations from Zacks Investment Research? Today, you can download 7 Best Stocks for the Next 30 Days.
Click to get this free report
APPLE INC (AAPL): Free Stock Analysis Report
ALPHABET INC-A (GOOGL): Free Stock Analysis Report
BLACKBERRY LTD (BBRY): Free Stock Analysis Report
To read this article on Zacks.com click here.
Zacks Investment Research