Slightly dated info now as we are in the middle of the NY morning trading, but important to store the implication of this Euro-zone macro release in your minds.
Best done by seeing the visual: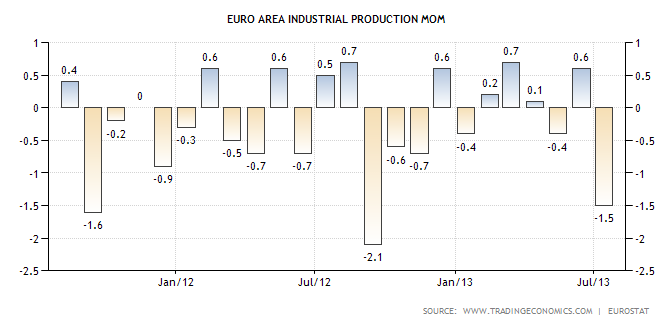 Compared to a consensus estimate of a 0.6% increase, industrial production slid 1.5% in August. 
For the 3rd quarter then, we have July's 0.6% increase and today's 1.5% decline, which averages out to -0.45%, not a good sign.
What this report will likely do is keep the ECB fairly dovish.
As a result the EUR may be weaker against currencies with silghtly more hawkish central banks or economic data.

- Nick