Chipotle stock has had a torrid time, losing 40% of its value in the last one year.
Bill Ackman owned Pershing Square Capital recently purchased a 9.9% stake in the battered burrito maker.
Should you endorse the billion dollar move and buy Chipotle stock now?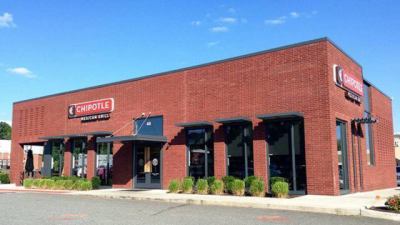 In what came as a breather for Chipotle Mexican Grill Inc. (NYSE:CMG) stock, Bill Ackman's Pershing Square capital declared, in a recent filing, that it has acquired a 9.9% stake in the burrito maker. Chipotle Mexican Grill stock has gained nearly 6% since the news surfaced, sparking off debates whether the billion dollar endorsement is the start of a rebound in the Chipotle stock price. Should you follow the billionaire and buy Chipotle stock now?
Bill Ackman Is Now The Second Largest Chipotle Shareholder
Bill Ackman owned Pershing Square capital acquired a nearly 10% stake in the burrito company, making the billionaire investor the second largest investor of the food chain. The markets seem to be cheering the news awarding a 5.9% rise to Chipotle stock price in the last regular trading session. However, Morgan Stanley Analyst John Glass isn't convinced. The Morgan Stanley Analyst believes there is no quick fix for Chipotle. In a note to investors on Wednesday, cited on CNBC, the analyst wrote:
We see no quick fix to what CMG really needs, a revitalization of top line, and activism's traditional tools for restaurants — spin offs, refranchising, asset sales and cost cuts — don't appear to offer short...
More