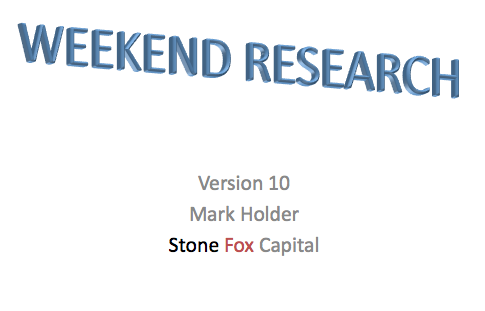 Quarterly results came in fast and furious last week with a couple of key themes playing out as expected. This weekly version of Weekend Research will focus on Internet search and mobile advertising versus Big Oil.
The interesting part is that Internet search stocks in the form of Alphabet (GOOGL) and Baidu (BIDU) were under pressure this year while Big Oil in the form of Exxon Mobil (XOM) and Chevron (CVX) rallied to recent highs.
As discussed in posts this week, the play is GOOGL on a break above $800. The stock closed at the lows on Friday down at $791. The inability to breakout is a...
More