Money managers reduced bets on rising oil prices by the most in five weeks, helping push U.S.- traded futures into a bear market.
Hedge funds and other large speculators lowered net-longpositions in West Texas Intermediate crude by 4.8 percent in the seven days ended Oct. 7, U.S. Commodity Futures Trading Commission data show. Short positions climbed 8 percent, the most in almost a month.
WTI joined Brent, the European benchmark, in falling more than 20 percent from its June peak, meeting a common definition of a bear market. U.S. oil inventoriesrose the most since April in the week ended Oct. 3 as domestic production rose to a 28-year high and refineries shut units for maintenance. Demand nationwide will slip this year to the lowest since 2012, the government predicted Oct. 7.
"The extended decline is compounded mainly by supply-driven concerns," Harry Tchilinguirian, BNP Paribas SA's London-based head of commodity markets strategy, said in an interview in New York on Oct. 10. "The U.S. is not short of crude oil."
WTI futures fell $2.31, or 2.5 percent, to $88.85 a barrel on the New York Mercantile Exchange in the period covered by the CFTC report. Prices sank to $85.74 today, the lowest settlement since Dec. 10, 2012. Brent declined for a third week on ICE Futures Europe exchange in London and closed at $88.89 today, the lowest since Nov. 30, 2010.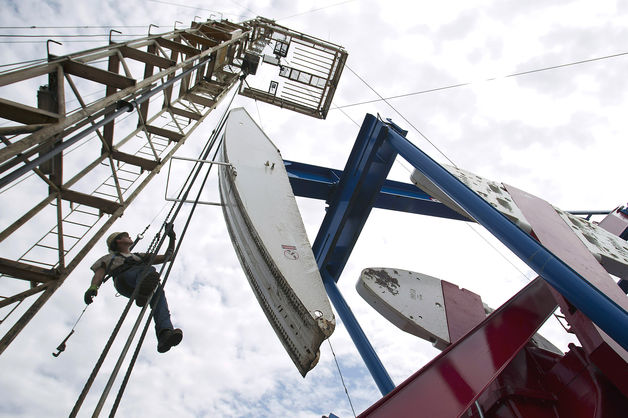 Crude Stockpiles
U.S. crude stockpiles climbed by 5.02 million barrels to 361.7 million in the seven days ended Oct. 3, according to the Energy Information Administration. Weeklyproduction averaged 8.88 million barrels a day, the highest since March 1986.
"Several big, smart commodity hedge funds said oil is going to zero," Seth Kleinman, Citigroup's global head of energy strategy, said Oct. 7 at the Energy Department's Winter Energy Outlook Conference in Washington. "They are being somewhat dramatic, but they were incredibly bearish."
Output will climb to 9.5 million barrels a day next year, the most since 1970, the EIA estimated Oct 7. Production is surging as a combination of horizontal drilling and hydraulic fracturing, or fracking, unlocks supplies from shale formations.
Refineries processed 15.6 million barrels a day of crude in the week ended Oct. 3, down from 16.6 million in July, according to the EIA. U.S. refiners schedule maintenance for September and October as they transition to winter from summer fuels.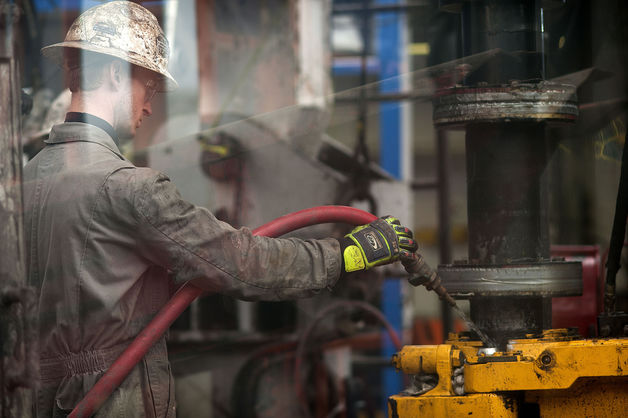 Turnaround Season
"It's the turnaround season in the U.S.," Mike Wittner, the head of oil market research at Societe Generale in New York, said by phone on Oct. 7. "Runs should be going down and crude stocks should be building."
Global supply is also growing. The Organization of Petroleum Exporting Countries increased output by 402,000 barrels a day in September to 30.47 million, the group's Vienna-based secretariat said in a monthly report Oct. 10. Iran was said to sell its oil to Asia in November at the biggest discount in almost six years, matching cuts bySaudi Arabia.
"You are getting a big bear run here," Michael Lynch, president of Strategic Energy & Economic Research in Winchester, Massachusetts, said by phone on Oct. 10. "You've got rising supply and weakening demand, with high inventories. That's making people very nervous."
Fuel Demand
The EIA forecast that the U.S. will consume 18.92 million barrels a day of oil this year, down from 18.96 million in 2013. The International Energy Agency last month reduced global demand projections for this year and next and the International Monetary Fund cut its 2015 world economic growth forecast on Oct. 7.
Net-longs for WTI decreased by 9,655 contracts to 192,208 futures and options combined during the week ended Oct. 7, the CFTC said Oct. 10. Long positions fell 1.6 percent to 266,241.
In other markets, bullish bets on gasoline almost doubled to 20,363 contracts. Futures slumped 21.86 cents, or 8.5 percent, to $2.3683 a gallon on Nymex in the reporting period.
Regular gasoline at the pump, averaged nationwide, slid 0.9 cent to $3.199 a gallon yesterday, the lowest since Nov. 14, according to Heathrow, Florida-based AAA, the largest U.S. motoring group.
Bearish wagers on U.S. ultra low sulfur diesel increased 2.5 percent to 30,604 contracts. The fuel sank 3.99 cents, or 1.5 percent, to $2.6073 a gallon in the report week.
Natural Gas
Net-long wagers on U.S. natural gas fell 27 percent to 83,671 contracts. The measure includes an index of four contracts adjusted to futures equivalents: Nymex natural gas futures, Nymex Henry Hub Swap Futures, Nymex ClearPort Henry Hub Penultimate Swaps and the ICE Futures U.S. Henry Hub contract. Nymex natural gas dropped 16.4 cents, or 4 percent, to $3.957 per million British thermal units through Oct. 7.
Barclays Plc lowered its oil price forecast on Oct. 9, citing weaker demand, rising supply and a stronger dollar. WTI will average $85 this quarter, down from $98 in an earlier forecast.
"There is no reason for the market to go up," Tom Finlon, Jupiter, Florida-based director of Energy Analytics Group LLC, said by phone Oct. 9. "In order for prices to turn around, there has to be a measurable alteration in global production."
(An earlier version of this story was corrected to remove an incorrect Brent price.)