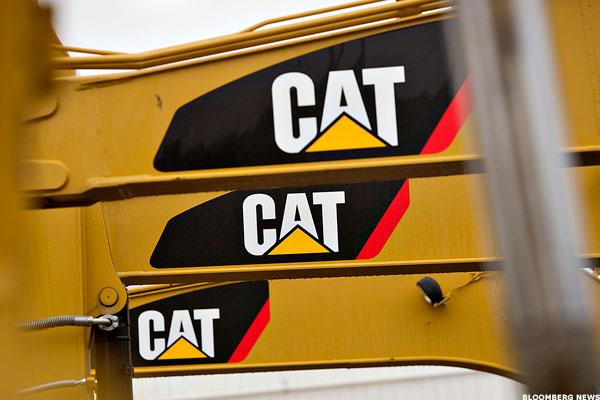 Heavy equipment maker Caterpillar ( CAT) took the wrecking ball to its 2016 results, bringing down sentiment about the health of the world economy in the process. The recovery figures to be a massive, time-consuming rebuilding project.
Caterpillar reported Tuesday a third-quarter profit of $283 million on sales of $9.2 billion, down from a revised $559 million profit on $11 billion in sales in the same quarter a year prior. On a per-share basis and excluding restructuring costs, the company made 85 cents, beating a forecast of 76 cents but warned for a second time in 2016 that full-year revenue was likely to come in below expectations.
For the full year, Caterpillar said it now expects sales of $39 billion compared to previous guidance of between $40 billion and $40.5 billion. Profit expectations also declined from $3.55 a share to $3.25, excluding restructuring costs.
The results continue a bad run for Caterpillar, which has attempted to weather weakness in the commodity and energy markets that has led to more than three years of flat to down month-over-month sales by slashing 20% of its global workforce and restructuring its operations. CEO Doug...
More