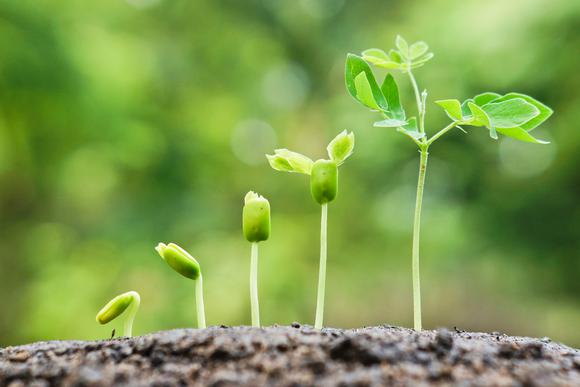 If you're investing for some long-term goal, growth stocks should probably make up at least part of your portfolio. The challenge? Picking the growth stocks with strong long-term prospects, but also without the kind of wealth-destroying risks that many investors ignore.
With that in mind, we asked five of our contributors to offer up a growth stock that not only fits those qualifications but is also worth buying now. Here's a look at five growth stocks to buy in May, and why our contributors say they're worth investing in right now.
Steve Symington: I've said it before and I'll say it again: I think now is a great time for long-term investors to pick up shares of online real estate specialist Zillow Group (NASDAQ:ZG)(NASDAQ:Z).
In fact, I only just finished pounding the table for Zillow in a similar roundtable article in March. At the time, I suggested better days were ahead as Zillow emerges from a transition year following its acquisition of competitor Trulia last February. Among the most significant fruit of that acquisition is the benefit of scale for both its core marketplaces segment and its emerging markets, including mortgages and rentals.
Sure enough, Zillow shares recently closed sharply higher after the company's first-quarter results handily exceeded expectations, with revenue growth accelerating to 25% on a pro forma basis, including 34% and 65% increases in real estate and mortgages revenue, respectively.
Zillow CEO Spencer Rascoff rightly called it "an incredible start in 2016," punctuated by a company-record 166 million unique users in March across Zillow's four consumer brands (Zillow, Trulia, StreetEasy, and HotPads). What's more, Zillow increased its revenue guidance for the full year on the heels of this strong start, leaving the market no excuse not to bid up its shares.
Even so, I think Zillow is a winner that will keep on winning. And if Zillow can sustain this momentum as the year wears on, the recent pop could be just the beginning as it works to take as much market share as possible in these early stages of growth.
Evan Niu, CFA: Forget the whole "sell in May" saying, I think right now is a great time to pick up shares of dominant online video streamer Netflix (NASDAQ:NFLX). After peaking at over $130 just a couple months ago, shares have fallen by over 30% and currently trade in the ballpark of $90, thanks in part to its recent earnings release.
First-quarter revenue jumped to $1.8 billion, and the company put up a strong sequential increase in international members. Netflix added over 4.5 million memberships all around the world, and even though Netflix's international business operates at a loss, this is an important long-term growth avenue. Growth in the U.S. continues to decelerate because of Netflix's mature dominance domestically, but it was still able to add over 2 million paid memberships.
Shares fell after earnings because the company's guidance for member growth in the second quarter was below analyst expectations. Total memberships in the U.S. are expected to increase by only 500,000, below the 586,000 additions the market was expecting.
But that short-term shortfall is presenting a...
More