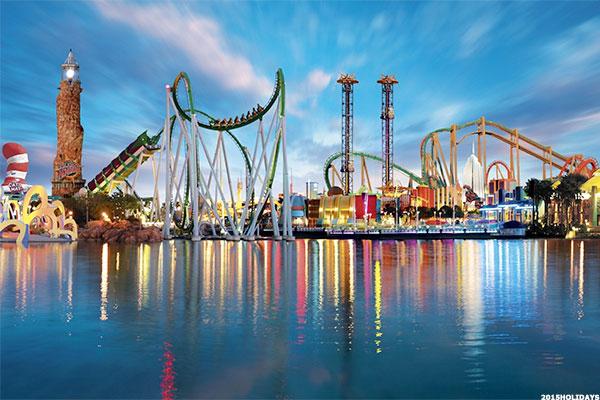 NEW YORK (TheStreet) -- We may be on the downside of summertime, but you can swing by many of the best amusement parks in the world year-round.
According to data compiled by Aecom (ACM - Get Report) in conjunction with the Entertainment Themed Association, amusement and theme-park turnout is on the upswing. Its 2014 Theme Index indicates that attendance rose 4.1% to 2014 from 2013. Attendance at parks in Asia rose 5%, while amusement-park attendance rose 3% in Europe and 2% in the U.S.
"Worldwide attendance continues to rise," said Arthur Levine, a theme-park expert who pens a column for About.com. "Companies such as Comcast (CMCSA - Get Report) , which was expected to sell off the parks when it acquired NBCUniversal, instead are pouring tons of capital into the parks and reaping huge rewards. The future looks exceptionally bright for the industry."
Exclusive Look Inside: You see Jim Cramer on TV. Now, see where he invests his money. Check out his multi-million dollar portfolio and discover which stocks he is trading. Click...
More