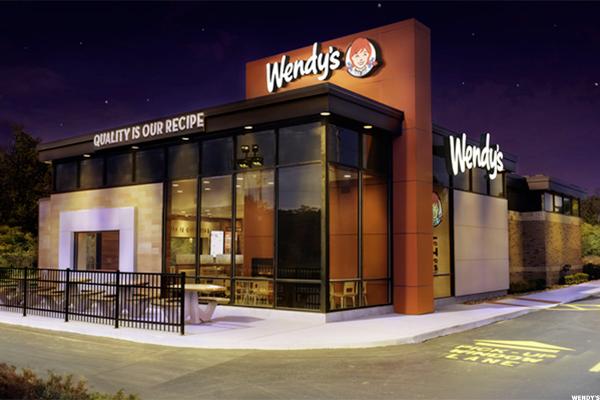 NEW YORK (TheStreet) -- Wendy's (WEN - Get Report) is working hard to turn itself around. Over the last 10 years, the S&P 500 has substantially outperformed an investment in Wendy's. This year could be a make or break year for the restaurant company and its shareholders.
Last quarter Wendy's posted underwhelming results as it continues to struggle. Upside to the stock has remained elusive. Investors had felt good after a February analyst meeting but the company hasn't delivered on its promises fast enough.
At that meeting management outlined progress: It "recapitalized" its balance sheet (i.e financial engineering). The recapitalization resulted in more debt and a billion-dollar stock buyback program. Like other competitors in the quick serve category, Wendy's has been trying to shed company-owned outlets, sell all of its 540 company-owned restaurants and move to an "asset-light" model similar to Dunkin Brands (DNKN - Get Report) .
STOCKS TO BUY: TheStreet's Stocks Under $10 has identified a handful of stocks...
More