It appears the US Consumer is losing faith. August preliminary UMich Consumer Sentiment slipped from July's 93.1 and missed expectations. This is the 2nd weakest print since November. Longer-term inflation expectations fell back to 2.7% and expectations for household income growth slipped to just 1.6%, but the collapse in business expectations to 11-month lows is the most crucial aspect.

The headline was weak...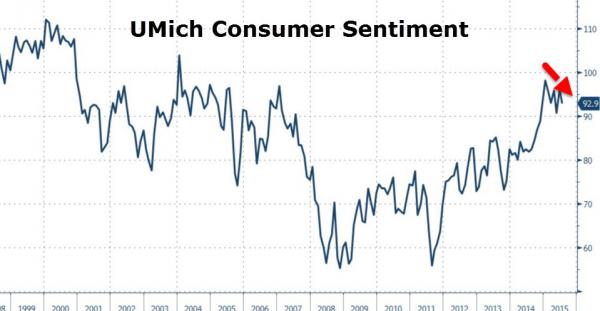 But hope is fading fast...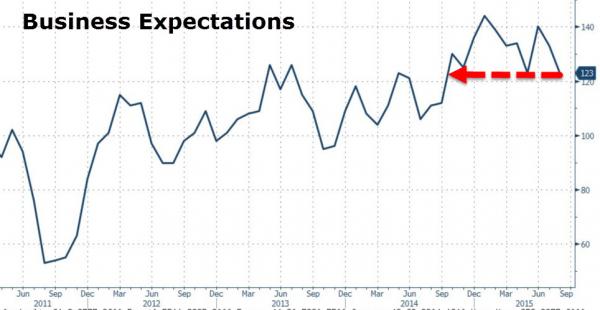 Charts: Bloomberg