DUBLIN, Sept. 17, 2015 /PRNewswire/ -- Perrigo Company plc ("Perrigo") (NYSE: PRGO; TASE) today announced that its Board of Directors has reviewed Mylan's unsolicited tender offer to acquire all of the outstanding shares of Perrigo and, in consultation with its financial and legal advisors, unanimously determined that the offer substantially undervalues the Company and does not adequately compensate shareholders for Perrigo's exceptional growth prospects. The Offer also would expose Perrigo shareholders to significant financial risks and Mylan's troubling corporate governance values. Accordingly, the Board recommends that shareholders NOT tender any of their shares to Mylan.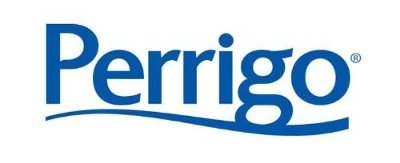 Today the Company filed a Schedule 14D-9 with the Securities and Exchange Commission ("SEC") and the TASE detailing the reasons for its rejection, which included a letter to shareholders from Perrigo's Chairman, President and CEO, Joseph C. Papa. Following is the full text of the letter:
LETTER FROM YOUR PRESIDENT, CHIEF EXECUTIVE OFFICER AND CHAIRMAN
Treasury Building
Lower Grand Canal Street
Dublin D02 XN96
Ireland
September 17, 2015
Dear Perrigo Shareholder,
You recently received a request from Mylan N.V. ("Mylan") to tender your shares of Perrigo Company plc ("Perrigo") to Mylan in support of its unsolicited offer to acquire Perrigo. On behalf of the Perrigo Board of Directors, I strongly urge you to protect your investment in Perrigo and NOT tender your shares into Mylan's inadequate offer.
Our Board of Directors has repeatedly rejected Mylan's offer because it substantially undervalues our Company and does not adequately compensate shareholders for our exceptional standalone growth prospects. Our standalone strategy has rewarded Perrigo shareholders with a Total Shareholder Return of over 970% since 2007, which we have achieved through a balanced contribution of organic and inorganic growth. In that time period we have successfully integrated 27 acquisitions with trailing 12-month net sales of more than $3.2 billion, all while maintaining our relentless focus on return on invested capital. Simply stated, Perrigo has an outstanding track record of value creation and our future is bright.
Mylan's offer not only fails to reflect Perrigo's outstanding track record of value creation, it also undervalues our compelling prospects for continued growth and sustainable, long-term shareholder value through the execution of our 'Base Plus Plus Plus' strategy:
Base: We expect our durable global base business, with consumer-facing products comprising approximately 75% of net sales, coupled with $1 billion in new product launches over the next three years (not including additional launches from the Branded Consumer Healthcare segment), to realize an organic net sales compound annual growth rate ("CAGR") goal of 5-10%;
Base: We continue to build upon our recently acquired pan-European branded consumer healthcare platform and have completed three acquisitions in the past four months that were each immediately accretive to earnings per share ("EPS"), demonstrating our unique positioning to capitalize on the growing $30 billion European OTC market opportunity;
Plus: We expect significant upside from more than $29 billion in future prescription to over-the-counter ("OTC") switches;
Plus: We expect substantial upside from attractive M&A opportunities as we remain fully committed to pursuing our deep pipeline of attractive global acquisition candidates; and
Plus: Additional upside from Tysabri® through an increasing royalty rate associated with potential new indications for additional treatments.
After consideration of Mylan's offer, our Board of Directors unanimously concluded that the offer substantially undervalues the strength of Perrigo's business, operations, and future growth opportunities. We are confident in our 5-10% three-year organic revenue CAGR goal, as executed historically, and we expect to meet our financial targets in the years to come, creating value for you well in excess of Mylan's offer, and with less risk.
Mylan's failure to account for Perrigo's standalone growth prospects is not the only reason you should not tender your shares into Mylan's inadequate offer. Rather than create value, Mylan's financially unattractive offer would expose you, as a valued Perrigo shareholder, to:
A deal that, by Mylan's own admission, is dilutive to Mylan's adjusted EPS for at least three years even if Mylan's synergy estimates are fully realized. Current Wall Street consensus forecasts estimate substantial double-digit dilution in year one;
An overly optimistic synergy target of at least $800 million, which we believe is challenging when factoring in the limited operational similarities between the two companies and Perrigo's already lean business model. If these targets are missed, then the deal will become even more financially unattractive and further dilutive to adjusted EPS; and
A meager "premium" that does not come close to adequately compensating shareholders for the strength of Perrigo's business and the risk of value destruction and is the lowest premium to unaffected price of any biopharmaceutical transaction of more than $5 billion since the start of 2012.
In addition, Mylan's business model would create significant financial risks and uncertainties for Perrigo shareholders who tender into the offer...
More