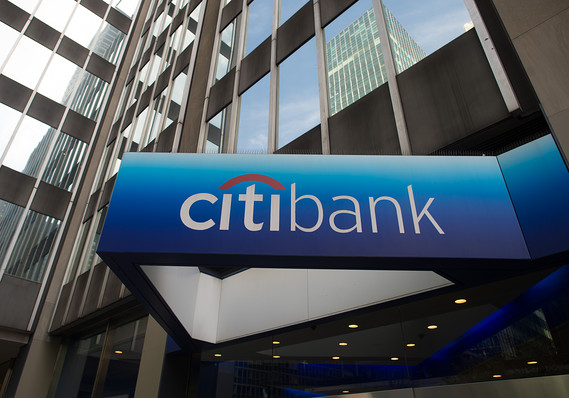 As the earnings season kicks off with reports from major banks, Citigroup Inc. will be of particular interest since it's expected to do most of the heavy lifting for earnings growth in the financial sector.
U.S. stocks are coming off the worst first week of a calendar year in history as the Dow Jones Industrial Average DJIA, +0.32% dropped 6.2%, the S&P 500 IndexSPX, +0.09% fell 6%, the Nasdaq Composite Index COMP, -0.12% plunged 7.3%, wiping out the tech-heavy index's 2015 gains.
The S&P 500 financial sector is expected to be the second-largest contributor to earnings growth, with a 6.7% year-over-year gain, in a season where overall earnings are expected to decline by 5.3%, according to John Butters, senior earnings analyst at FactSet.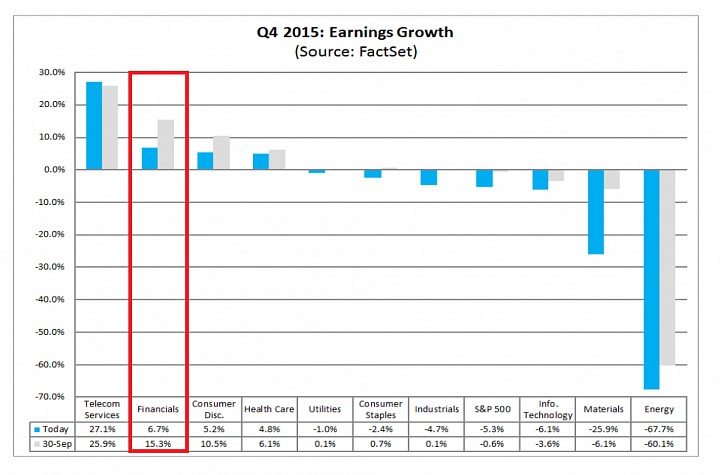 That contribution from the financial sector is a far cry from 15.3% gain expected at the beginning of the fourth quarter, and the bulk of the current growth is expected to come from Citigroup C, +1.56% alone. It reports on Thursday.
"At the company level, Citigroup is projected to be the largest contributor to earnings growth for the sector," Butters said.
"The mean [earnings per share] estimate for Q4 2015 is $1.08, compared with year-ago EPS of $0.06. In the year-ago quarter, the company reported legal and related expenses and repositioning charges of $3.5 billion. If Citigroup is excluded, the expected earnings growth rate for the financials sector would fall to 0.4%," Butters said.
As recently as last week, analysts have continued to trim earnings expectations for Bank of America Corp. BAC, +0.72% Goldman Sachs Group Inc. GS, +1.09%Morgan Stanley MS, +0.28% Citigroup, and Dow component J.P. Morgan Chase & Co. JPM, -0.15%
While banks will be the focus, another of the week's notable reports comes from Dow component Intel Corp. INTC, +1.75%
Companies reporting earnings this week include:
Report date
Company/ticker (FactSet EPS / revenue estimate)
Mon., Jan. 11
Tues., Jan. 12
Weds., Jan. 13
Thurs., Jan. 14

J.P. Morgan Chase ($1.29 / $23.47 billion)
Intel INTC, +1.75% (63 cents / $14.8 billion)

Fri., Jan. 15

Wells Fargo & Co. WFC, +1.07% ($1.03 / $21.86 billion)
Citigroup ($1.08 / $17.89 billion)
BlackRock Inc. BLK, +0.18% ($4.82 / $2.83 billion)
PNC Financial Services Group Inc. PNC, +0.36% ($1.80 / $3.79 billion)
Regions Financial Corp. RF, -0.91% (20 cents / $1.33 billion)
U.S. Bancorp USB, +0.40% (79 cents / $5.12 billion)
More from MarketWatch