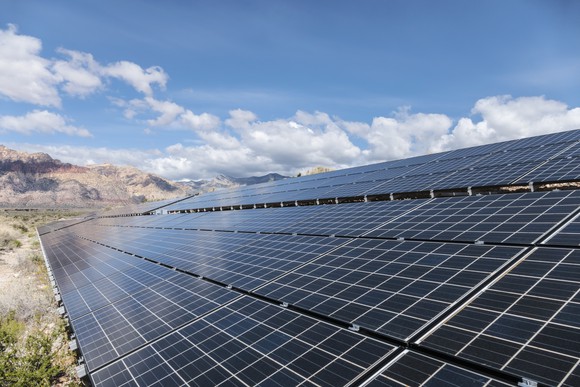 SunEdison's bankruptcy has blown a hole in the renewable energy industry and left a number of struggling companies in its wake. Yieldcos TerraForm Power (NASDAQ:TERP) and TerraForm Global haven't been able to file financial statements since fall 2015, for the unfortunate reason that they share back-office capabilities with SunEdison.
And now Vivint Solar (NYSE:VSLR), which was supposed to be acquired by SunEdison for $2.2 billion before the deal fell apart earlier this year, is getting in line with creditors who are owed billions by SunEdison. According to The Wall Street Journal, the residential solar installer is suing for $1 billion for breach of contract in relation to the acquisition.
Vivint Solar gets in line with creditors
Since SunEdison is in bankruptcy, it is facing creditors who are owed some $8 billion, and Vivint Solar is really just getting in line with them. Clearly, Vivint's management feels that there's some upside in filing a $1 billion lawsuit because of SunEdison's failed acquisition of the company, even if it doesn't get anywhere near that amount.
The interesting thing...
More