Officials are planning a huge military parade to celebrate victory over Japan in World War II.
Hundreds of new weapons will be unveiled during the parade in Beijing, which will mark the 70th anniversary of victory. According to officials, the army, navy, air force, Second Artillery Corps and Armed Police will all show off new hardware, writes Zhuang Pinghui for The South China Morning Post.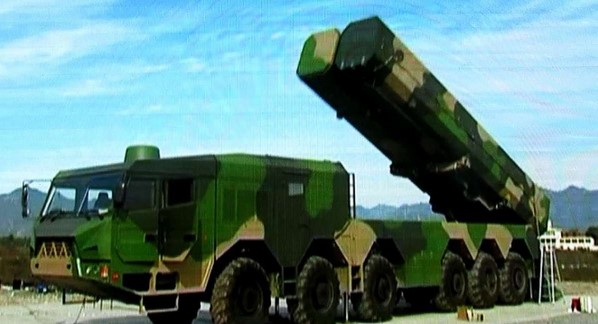 The huge military parade will feature 27 armed formations of the People's Liberation Army (PLA) and 10 formations of helicopters and aircraft. Military personnel will pass through Tiananmen Square on September 3, according to Qu Rui, deputy director of the Office for the Parade Leading Team and deputy chief of the operations department of the PLA General Staff Headquarters.
Qu claims 84% of the military hardware will be displayed publicly for the first time. "They include about 500 pieces of land equipment and nearly 200 aircraft of more than 20 types," he said.
The rate of development of military hardware is unprecedented, according to military observer Antony Wong Dong. "There is no doubt about the fast-growing armament industry," he said. "New weapons come out every week. This parade will affirm to the public the military's growing capability."
China maintains that parade does not send aggressive message
Qu maintains that there is no menace in showing off advanced weaponry. It is common practice to show off advanced weaponry with military parades, he said...
More