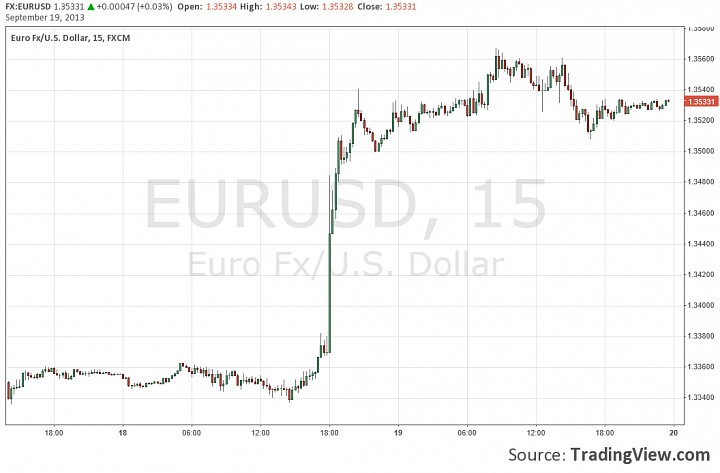 The Federal Reserve says that it will continue to keep the QE program. However, I don't have to say that you can just look at the EUR/USD chart and see for your self. The market reacted very quickly to the news.
You would think the Dow would like this news but it closed down today.
It is important to remember that "no taper" is not good news for the overall economy. It means, the economy is still not stable enough to be left alone.