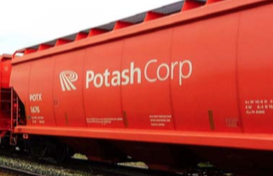 The ongoing thesis for Potash Corp. (POT) remains that the high margins from the past related to potash and even nitrogen aren't sustainable. The following chart from Potash Corp. highlights the point though the company doesn't appear to get it yet.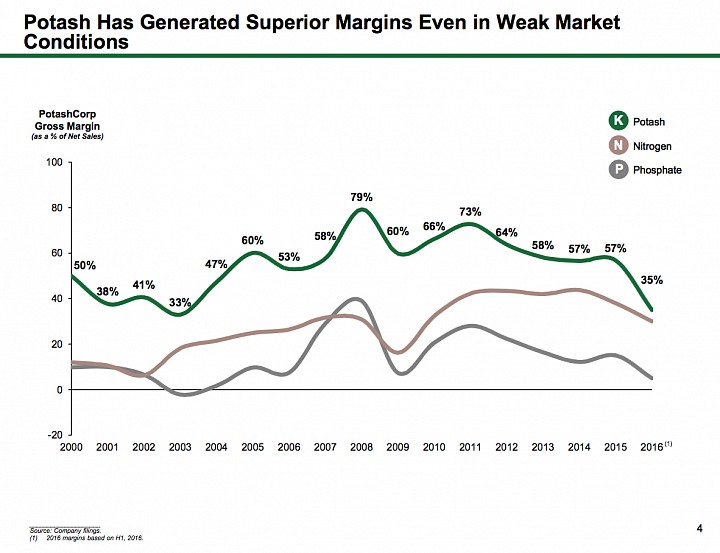 The phosphate margins are probably more inline with a normal market along with the nitrogen margins through 2010 where anything above 30% was rare. Potash though routinely generated margins in excess of 55% due to the Canpotex marketing cartel. Those high margins attracted more supply and now Potash Corp. needs a merger with Agrium (AGU) to reduce supply for the key potash fertilizer and prop prices up again. 
At $16, the stock is suggesting my theory that the merger faces huge regulatory issues. Don't own Potash Corp. unless the deal gets done. 
Disclosure: No position