$AMD reversed its downtrend after reports of an Intel $INTC hardware flaw that will cost 5-30% in performance, once the software fix is released.
$AMD
, ADVANCED MICRO DEVICES / H1
Intel $INTC – denied the issue is as big as claimed, clawing back losses by end of day.
Boring but big, General Electric $GE bottomed. Buy?
$GE
, General Electric Company / H1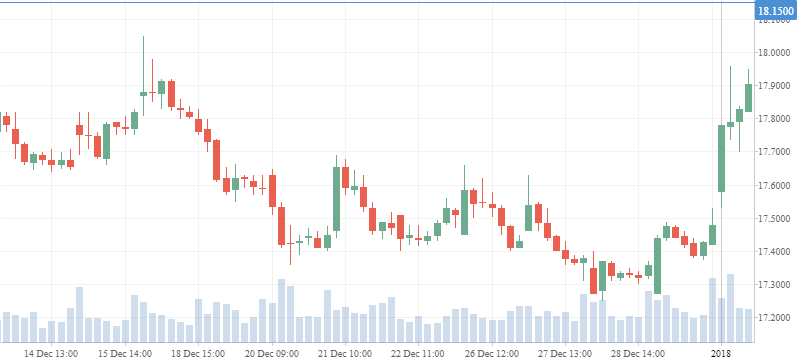 JCPenny $JCP is up nicely since November. Holiday's over. Sell the stock.
$JCP
, J.C. Penney Company, Inc. Holding Company / H1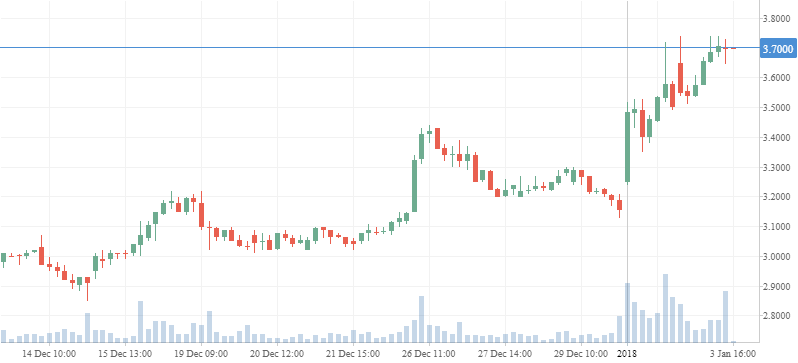 BlackBerry $BB – soared 12%. CEO John Chen solidified a deal with Baidu $BIDU. The automotive market is not a money-maker for BB just yet. The stock is getting ahead of itself. Enjoy the gains.
$BB
, BlackBerry Limited / H1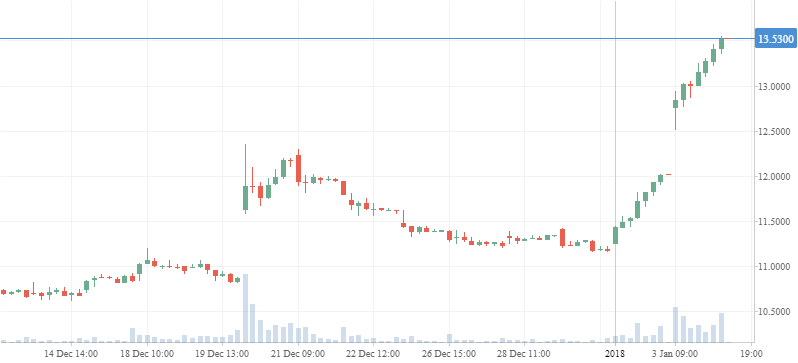 In the resource sector, our pick, Freeport-McMoRan $FCX – is about to start at $20 as the new low.
$FCX
, Freeport-McMoRan, Inc. / H1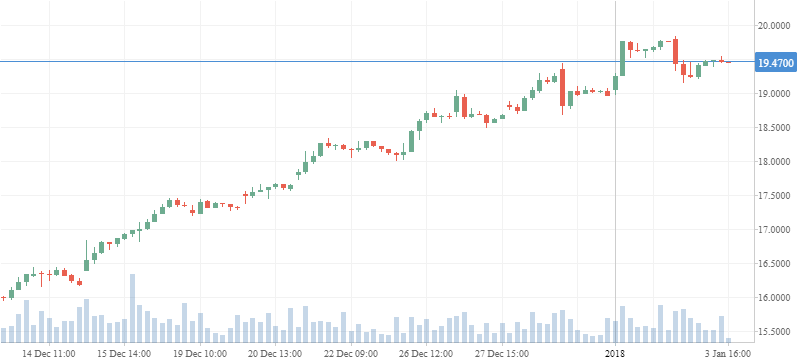 FANG have all recovered. Especially Facebook $FB.