Critical intelligence before the U.S. market opens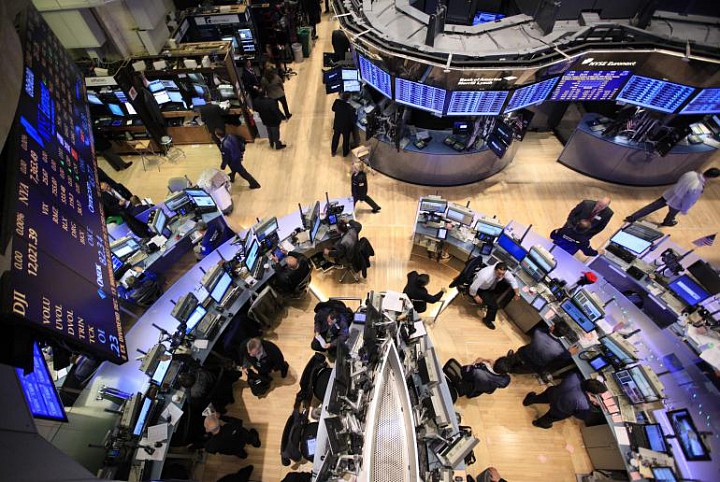 This market is scary! (How scary is it?) It's so scary that fund managers, who not too long ago were pegged to be chasing returns through year end, are instead surrendering to the sanctuary of cash. While that may be true relative to September, it doesn't really tell the whole story.
In fact, more investment dollars were allocated to cash in August than there are now, according to Urban Carmel of the Fat Pitch blog. Fund-manager cash holdings sit at 4.9%. Hardly panicky, and a hair shy of the 5% level, which he says is when his contrarian buy bone is tickled.
"Globally, managers are not just overweight equity and underweight bonds, they are overweight the highest beta equity (technology, discretionary, banks) and underweight defensives (telecom, staples, utilities)," Carmel said. Not exactly a defensive posture. But change is in the air.
At the same time, the number of hedging measures is mounting in the option pits. The CBOE put/call ratio just hit the fourth-highest level of all time at 1.53. Higher than it was during the Lehman Bros. implosion. Meaning, money is pouring into bearish equity bets. The temptation is to read that as a buy-the-fear signal. Think again.
Ryan Detrick, who always comes up with the goods, numbers-wise, found that average returns when that ratio tops 1.5, as it has this week, are rather dismal. Six months following the signal, the S&P has dropped 2.4%. That's not the meltdown some doomsdayers are talking about — heck, stocks are down 6% since last month — but it's still noteworthy.
"Fear is starting to take over, as many sentiment indicators are flashing levels that have marked near-term bottoms over the years," Detrick said. "Remember, once everyone sells, that is how bottoms can take place, as only buyers are left."
The fear gauge VIX, +15.18% is definitely perking up, and while it's not quite fodder for chats with your mother-in-law, it's drawing attention from the little guys in search of some help on how to play this market. While some of the fear has to do with Ebola, many pundits, like Cam Hui of the Humble Student of the Markets blog, are dismissing the disease's potential impact on stocks.
"The Ebola correction? Oh PUH-LEEZ!" he said. "Instead of panicking, investors would be far better served by watching earnings reports in the days to come." And there are plenty of those to put on your radar today and the rest of the week, including big-name banks and tech companies.
By
SHAWN LANGLOIS
MARKETS REPORTER