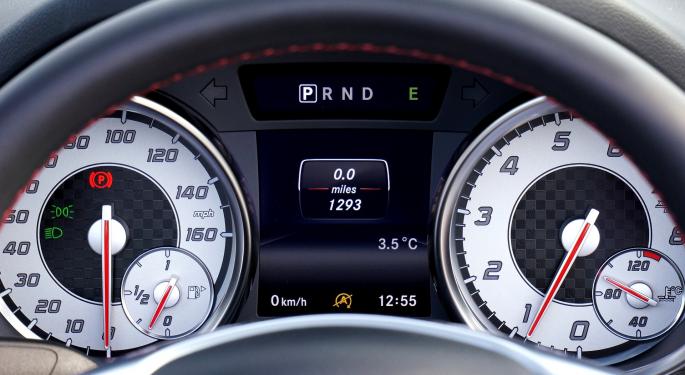 Automotive sales continue to be an important market for the semiconductor industry, making up about 9 percent of the sector's overall sales. The segment continues to outpace the overall semiconductor market, growing at a 6 percent CAGR over the last five years.
As new cars continue to be more reliant on electronic content, BMO Capital Markets believes that "the overall growth rate ought to hold up."
BMO mentioned Texas Instruments Incorporated (NASDAQ: TXN) as a key player in this top-heavy market, with 6 percent market share and $2 billion in annual sales to this market. Seven companies make up about half the market.
Related Link: Tesla's Autopilot Creates A False Sense Of Security Says Consumer Reports
NXP Semiconductors NV (NASDAQ: NXPI) is considered the second biggest player in this market, with consistent growth and acceleration over the last three years.
As more and more electronic content is put into new automobiles, and with car sales at an all-time high, the semiconductor market is set to reap the benefits of this growth.
Did you like this article? Could it have been improved? Please email feedback@benzinga.com to let us know!
© 2016 Benzinga.com. Benzinga does not provide investment advice. All rights reserved.