Seemed appropriate...
Let's start with a quick intraday across the major asset classes...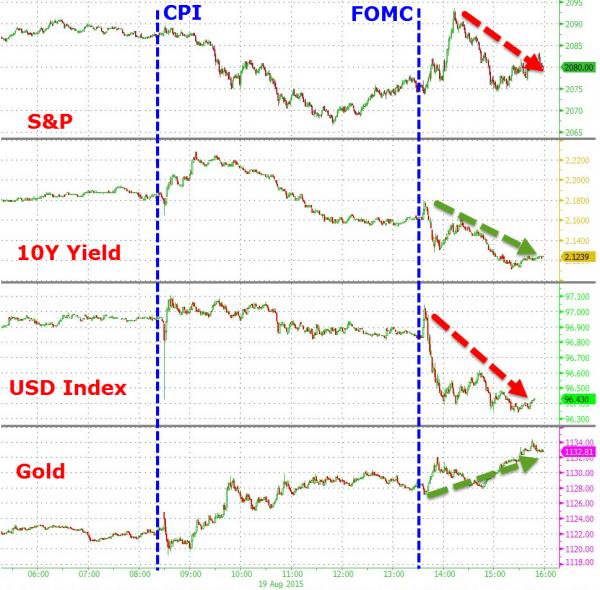 Surprise! Volume's back...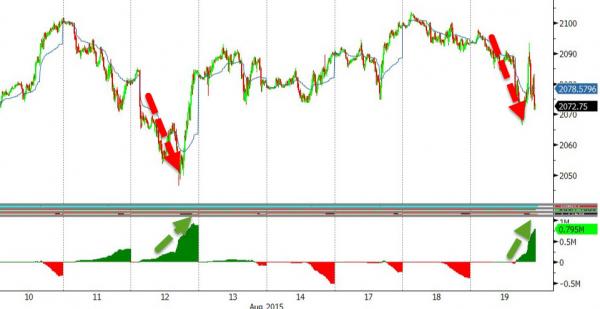 Quite a day for stocks... Something changed today!! No follow through on a post Fed pump...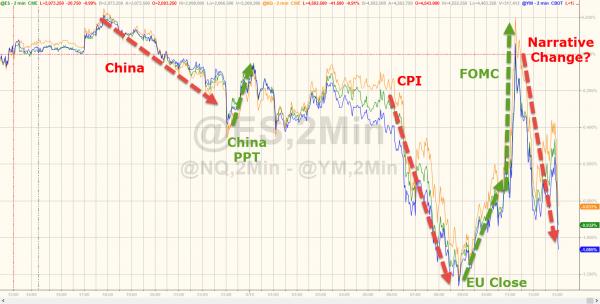 Stocks on the week have been wild...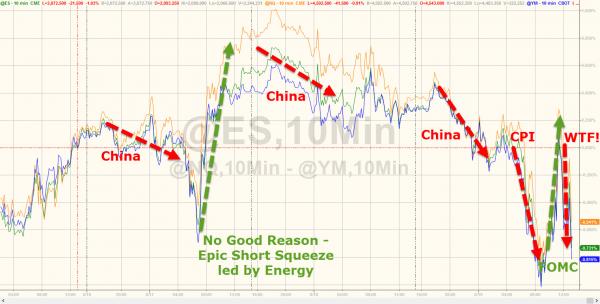 With all major cash indices red on the week...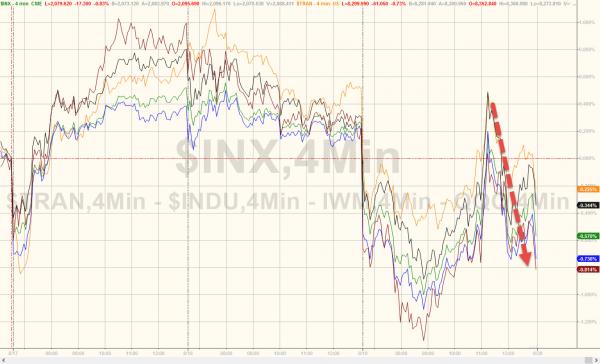 Energy stocks atrting to catch down to reality...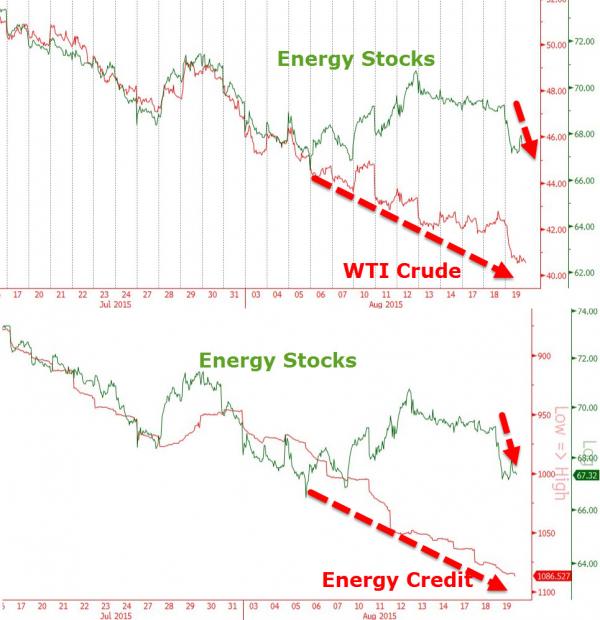 VIX crashed to unchanged on the FOMC minutes only to rip back higher to 15...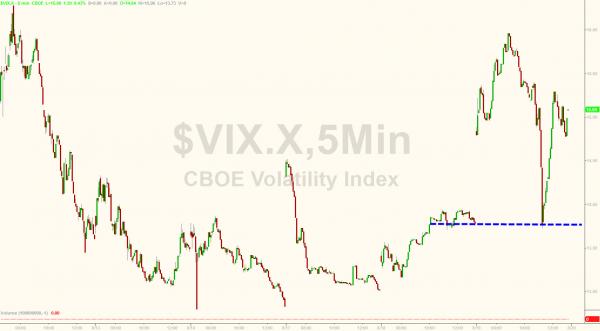 Who could have seen this coming?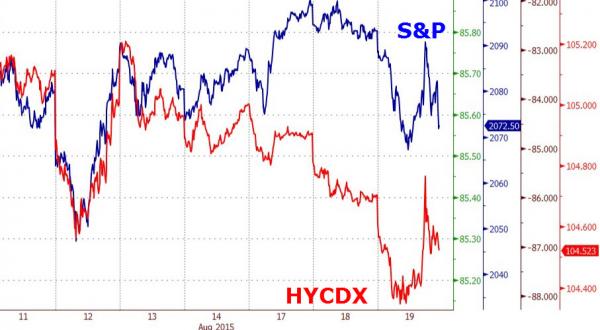 This is starting to worry us... Financials CDS is really starting to decouple...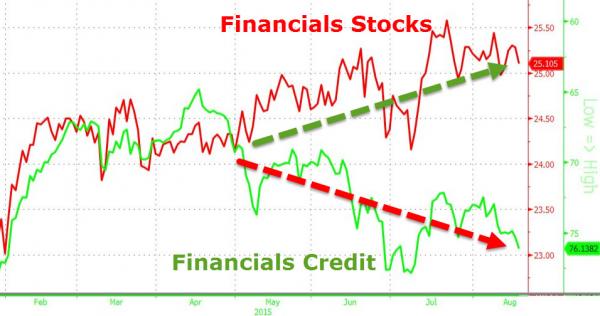 The Treasury Complex was a mess - an inflation spike in yields after the CPI print, followed by a rally as stock dumped.. then a spike in yields on the leaked minutes followed by an aggressive bid...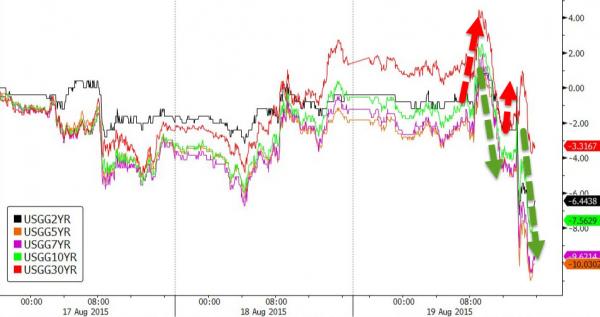 The US Dollar held gains after the CPI print (after its flash crash) but started to wilt into the European close. The leaked minutes saw an itial pop then a big dump in the dollar (note the strength all day in Swissy)...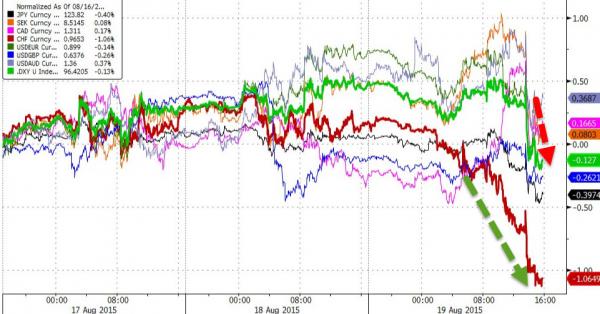 Commodities were very mixed. Silver screamed higher on the day and gold pushed on to new 1-month highs as Crude and Copper were crushed...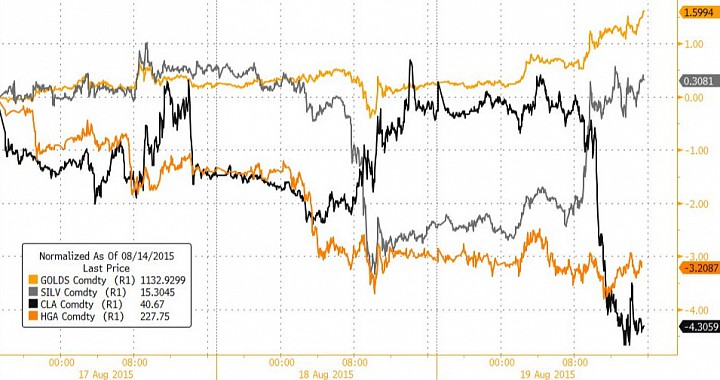 The October WTI contract was glued at the $40/$41 barrier intop the close after collapsing 4.7% on the day - its biggest drop in 7 weeks and lowest since March 2009 (when the Fed initiated QE1)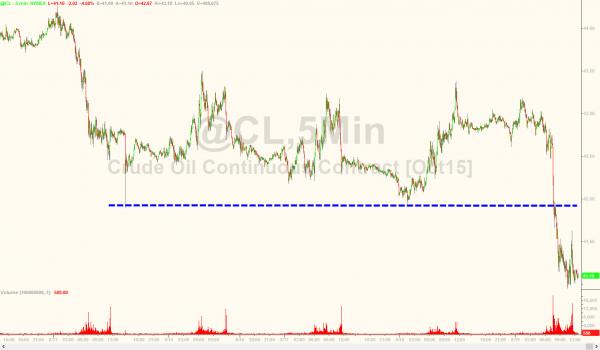 And Copper broke its 15-year trendline...
We leave you with the following from a St. Louis Fed vice President:
"A Taylor-rule central banker may be convinced that lowering the central bank's nominal interest rate target will increase inflation. This can lead to a situation in which the central banker becomes permanently trapped in ZIRP."
On that note...
Charts: Bloomberg