It's not smoking. It's platform-agnostic nicotine delivery solutions.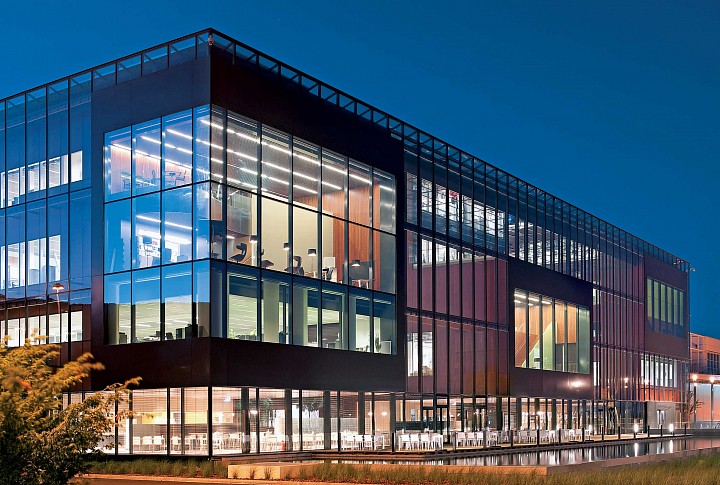 In January, Philip Morris International Inc., the largest publicly traded tobacco company in the world, relaunched its website. Front and center on the home page, a freshly fashioned statement of purpose now greets visitors: "Designing a smoke-free future." It's a curious ambition to claim for a company that last year sold more than $26 billion in tobacco products. On the home page, there are no images of its familiar top sellers, no Marlboros or Virginia Slims. Instead, the page displays a provocative, open-ended question: "How long will the world's leading cigarette company be in the cigarette business?"
Members of the press who'd been invited last fall to the Philip Morris International headquarters in Lausanne, Switzerland, for a special briefing already knew the question was top of mind at the company, even if the answer was hazy. After Chief Executive Officer André Calantzopoulos walked into the airy meeting room and introduced himself, he pulled out something called an IQOS (pronounced "I-kose"), a tobacco gizmo that's responsible, in part, for Philip Morris's open flirtation with a life after cigarettes. Would the assembled reporters mind, he asked, if he partook in their presence? "There is no impact to the environment," he assured them. "There is no danger for any of you." Assent was granted, and for the next hour, as he spoke, Calantzopoulos intermittently raised the IQOS to his lips and inhaled deeply.
To use an IQOS, you push a flavored packet of tobacco called a heatstick into the mouth of a tubular, pipelike holder, which is a bit smaller than a kazoo. When you press a button on the holder, it heats up a metal blade inside, which cooks the tobacco to roughly a third of the temperature of a traditional cigarette. Then you puff away. The tobacco is warmed without combusting, so it doesn't release any fire, smoke, or ash. This, in theory, makes it healthier to inhale when using heat-not-burn gadgets than when smoking, for instance, a run-of-the-mill Parliament. On the internet, various users have theorized that IQOS is an acronym for "I Quit Ordinary Smoking." Calantzopoulos says this "was obviously not the intention." Through a spokeswoman, the company later clarified that the name, which started with a lowercase "i," then morphed into a combination of "IQ" with "OS," "has no meaning in particular—it's meant to represent quality, technology, electronics, intelligent systems—because this is not a tobacco category."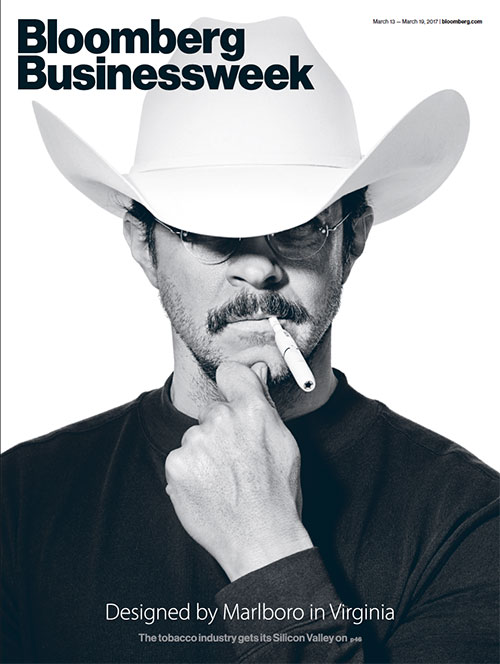 In between heatsticks, you holster the cyberpipe in a mobile charger, a smooth, palm-size contraption that calls to mind a cigarette pack mated with a smartphone and designed by Apple's Jony Ive. "I was a smoker before," Calantzopoulos said as he handled a charger. "I switched to this completely, and I cannot smoke cigarettes anymore." Somewhere in flavor country the Marlboro Man is turning over in his grave.
Calantzopoulos was named CEO of Philip Morris International in 2013. Five years earlier the company had been spun off from its U.S. counterpart, Philip Morris, which, amid a sustained public health backlash, had rebranded as Altria Group Inc. At the time of Calantzopoulos's ascension, profits at Philip Morris International were strong. In the fiscal year ended December 2012, the company made $8.8 billion of net income on $31.3 billion of revenue. Even so, an uneasiness permeated the industry. Smoking rates were in decline among well-educated consumers in developed economies; to make up for slipping sales, the companies were raising prices, which they could do for only so long. Meanwhile, a growing number of customers were switching to e-cigarettes in the hope of escaping their addiction or preserving their health. The devices, which use battery-powered coils to vaporize nicotine-infused solutions, had leapt on the scene seemingly out of nowhere. One of the first commercially available e-cigarettes had been created circa 2003 as a smoking cessation device by a Chinese pharmacist whose father had died of lung cancer. By 2013 the e-cigarette market had $3.7 billion in annual sales, according to Euromonitor International, and was expanding rapidly.
Philip Morris International scrambled to fashion newfangled nicotine-delivering devices that would catch the wandering eye of the restless tobacco consumer. In 2014 the company unveiled IQOS in Japan, where it quickly gained a passionate following, and in Italy. The gadget has since expanded to 20 markets, including Canada, Germany, Romania, and Russia. According to a company spokesman, IQOS now has more than 1.4 million regular users. Executives say current smokers may be more likely to switch to an IQOS rather than to an e-cigarette, because they believe the heat-not-burn experience more closely resembles the taste and buzz of cigarettes. It's a key selling point. Some packs of IQOS refills are marked with the slogan "The pleasure of heated tobacco." The heatsticks, branded as Heets, look like stumpy cigarettes with a filter on one end and the hyperprocessed golden-brown tobacco neatly packed in cigarette paper. Right now the tobaccomagineers are getting ready to field-test a disposable heat-not-burn product called Teeps, which looks like a standard cigarette. Tobacco-based inventions give the cigarette industry a considerable advantage over the fragmented, e-cig startup world, because the companies are already well-positioned to manufacture rolled leaf on a massive scale. Calantzopoulos notes that his company has a handful of other "platforms" also coming to market. Altogether, it's spent more than $3 billion on these developments.
This commitment to next-generation nicotine delivery has manifested itself in a $111 million, environmentally progressive research center called the Cube, which hugs the shoreline of Lake Neuchâtel in western Switzerland, a 45-minute train ride from headquarters. The Cube features a translucent glass facade, passive solar heating, and extensive gardens. It has three wings, named Earth, Wind, and Air. Pointedly, there is no Fire. It is the heat-not-burn of contemporary European architecture.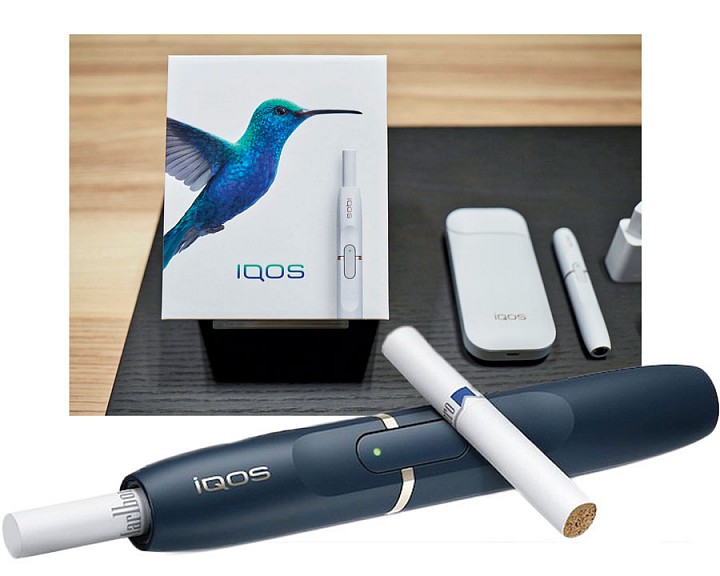 Philip Morris executives say they're firmly committed to the sunsetting of cigarettes. When asked for specifics, however, they shy away from a hard deadline. "I hope it's not going to take that long," Calantzopoulos says. "At a certain stage, once people see everybody around them using these new products, I think that constantly accelerates the process. It becomes a self-fulfilling prophecy."
Healthy advertising and marketing budgets will help the prophecy fulfill itself more quickly. Over the past two years, to nurture its community of IQOS users, Philip Morris has opened a series of retail stores throughout Europe and Asia. The IQOS store in London sits on a hip commercial stretch in Soho. A modish sculpture, vaguely celestial, hangs in the storefront window. Inside, IQOS devices are perched atop rugged pine shelving, beckoning to visitors. "Product experts," dressed in neutral-toned uniforms, circulate offering "guided trials." On the store's lower level, there's a communal workspace where IQOS devotees can get together to inhale on heatsticks while indulging in free beverages and Wi-Fi. The overall effect is one part Nespresso Boutique, one part Apple Store, one part Pret A Manger.
A 20-pack of heatsticks goes for about £8 ($10), and the device itself costs about £45. An IQOS comes in a white box, adorned with an image of the brand's spirit animal: a vivid, blue-green hummingbird in midflight. A company spokesperson says the hummingbird—nimble, aesthetically fetching, and disruptive (of stinging insects)—is an ancient symbol of tobacco and one that's meant to convey a sense of movement and transformation. Opening an IQOS's packaging, with its various glossy...
More