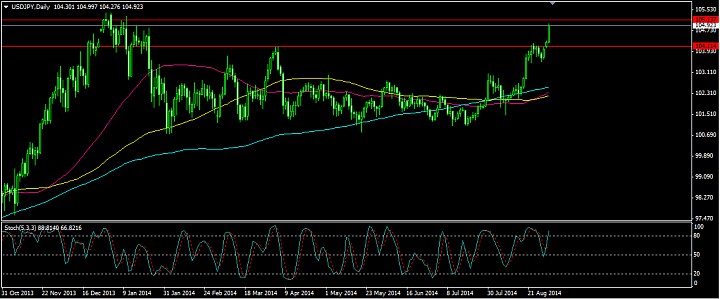 USDJPY : Daily Chart
USDJPY was able to hold gains above the key resistance level at 104.11 today and now approaching towards the next key resistance level at 105.13 on the daily chart. Demand for dollar has been boosted by the weakness in euro as the euro is under pressure amid the expectations that the European Central Bank will implement fresh measures to improve the long term inflation which slowed down to five year low in August. If the pair is not able to hold gains above the key resistance at 105.13 it may decline from this level and the previous resistance at 104.11 might now act as support for the pair.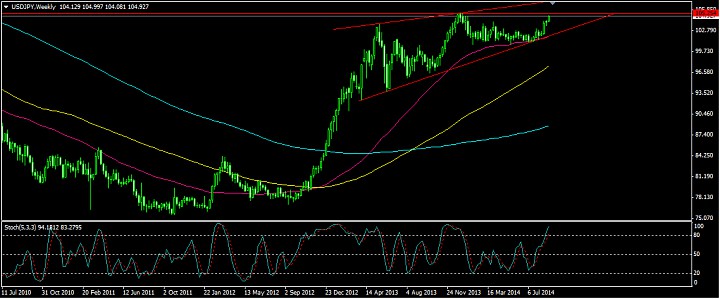 USDJPY : Weekly Chart
On the weekly chart, the pair seems bullish for a while so it might break above the resistance at 105.25 but it will again find resistance from the rising resistance trend line of the rising wedge. A rising wedge pattern gives a bearish signal so the pair will finally decline below the rising support trend line of the wedge. Currently the pair is bullish on the weekly chart.