Will Bitcoin Head Above $3,000 By September 1? (Vote!)

28 july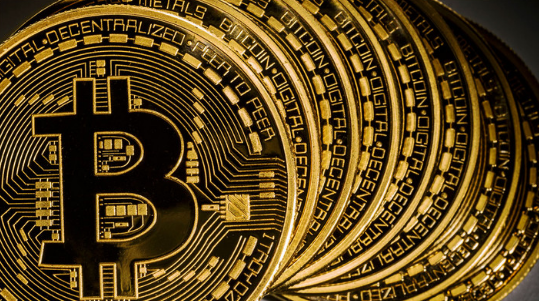 The bitcoin long thesis predominantly resides in the value that the public and other transactional entities may place on a decentralized and ideally frictionless electronic currency unit running on a peer-to-peer basis. As bitcoin becomes more mainstream it can become a legitimate alternative to fiat currencies rather than simply as an attractive means of exchange on the informal economy.

The bears will often make the case that the supply-side may cause issues for bitcoin and other cryptocurrencies. The number of potential crypto currencies coming online is expanding and some believe ethereum may eclipse bitcoin in the future. There is a case to be made for network effects – i.e., people naturally migrate to the most-used currency for the same reason that people migrate to Facebook (FB) instead of MySpace (people use it simply because everybody else is on it).
But that also creates risk. MySpace preceded Facebook but the former is barely worth anything relatively speaking while the latter is the 5th-most valuable company in the world.
The point being that even if you agree with the general long-term overarching bull thesis discussed in the first paragraph above, there is risk that you simply buy into the wrong currency. In 2005, social networking was largely viewed as a huge upcoming market that the entire internet could virtually run through.
But if you thought MySpace was the future as a venture capitalist that would have been incorrect. Similar to if you had bet on Blackberry instead of Apple as a public market investor in 2005. Network effects matters and, while bitcoin has the edge, it's unclear whether bitcoin will win out or if another currency like ethereum will supplant it. Or perhaps a few currencies will have notable share.
The second part addresses regulation. Cryptocurrencies directly compete with fiat currencies. Therefore, if a currency is directly substitutable for another and even become a preferred means of exchange, there will be a strong push to regulate its use. Given decentralization and anonymity are a big part of cryptocurrencies' mass appeal, regulation will tamp down on its demand.
For the time being, bitcoin and all cryptocurrencies are highly speculative investments.
Will bitcoin land above $3,000 by September 1?
Agree – Bitcoin finishes at or above $3,000 by September 1
Disagree – Bitcoin finishes below $3,000 by September 1
(Simply vote through StockTwits, FB, or TWTR.)