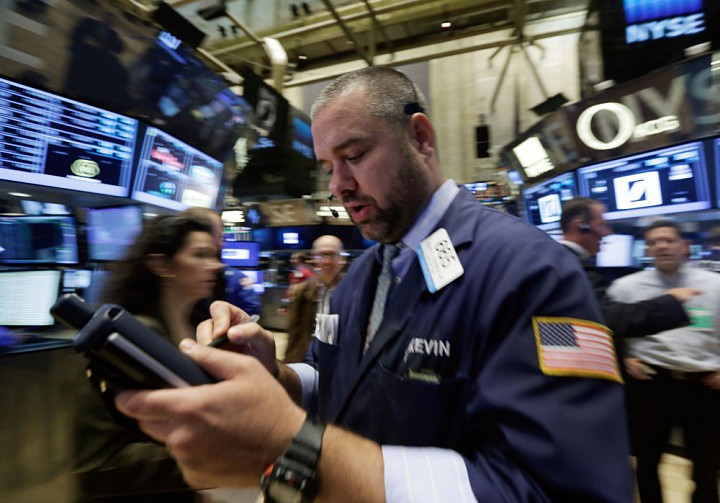 Asian stock markets traded calmer Friday, but still lost ground.
Japan's Nikkei 225 index fell 0.7%. China's Shanghai Composite dropped 1.1%.
Hong Kong's Hang Seng index bucked the trend, rising 0.1%.
Wall Street stock futures were up slightly ahead of the opening bell. European shares leaned higher.
Benchmark U.S. crude was up 31 cents at $83.01 a barrel in electronic trading on the New York Mercantile Exchange.
"Markets seem to have stabilized for now but it may be temporary as investors adjust for an environment of lower inflation, lower growth and higher interest rates, although it's still far from a done deal that interest rates will indeed rise anytime soon," said Angus Campbell, a senior analyst at FxPro.
On Thursday, the Dow ended off 24.5 points to 16,117. The S&P 500 added 0.27 points to 1,862, while the Nasdaq composite rose 2 points to 4,217.