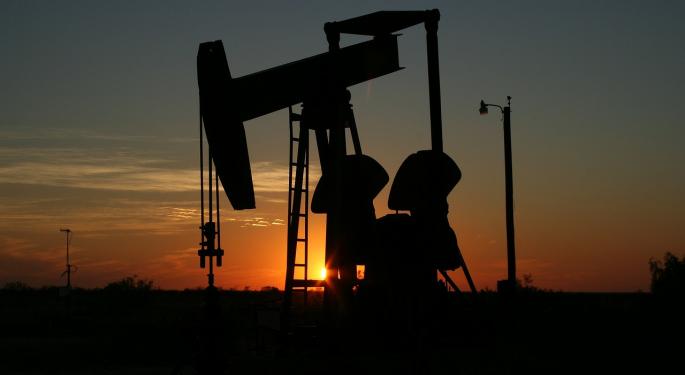 Exxon Mobil said in a press release that the Owowow field in offshore Nigeria could contain between 500 million and one billion barrels of oil. The company expanded that the Owowo-3 well encountered around 460 feet of oil-bearing sandstone reservoir.
Exxon owns a 27 percent stake in the property and operates a joint venture with Chevron Nigeria Deepwater Limited (27 percent), Total E&P Nigeria (18 percent), Nexen Petroleum Deepwater Nigeria (18 percent) and the Nigeria Petroleum Development Company (10 percent.)
Investors may want to be cautious as Pulse Nigeria reported that oil workers are in a dispute with oil companies and a strike may be looming in the future.
The announcement should be seen positively by investors given Exxon's exposure to assets in Russia, which could come under pressure amid strained relationships between the US and Russian governments.
Speaking to Benzinga, Pavel Molchanov of Raymond James suggested that for a deepwater discovery, 500 million to one billion barrels is "fairly normal."
The analyst also pointed out that a typical development timetable for this kind of discovery is at least three years. However, the geo-political situation in Nigeria involving militant groups sabotaging oil properties could further delay any timeline.
© 2016 Benzinga.com. Benzinga does not provide investment advice. All rights reserved.