Billionaire Mike Ashley's Sports Direct International Plc made a 43 million-pound ($70 million) bet on a recovery in Tesco Plc's share price, days after the biggest U.K. grocer said it overstated its profit forecast.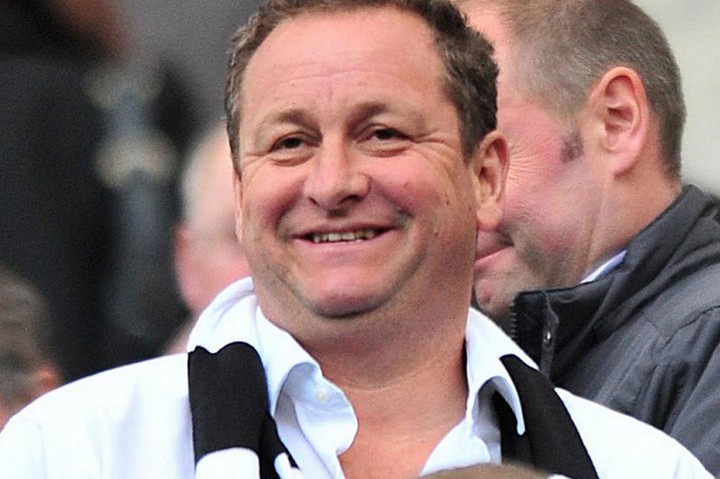 Sports Direct, Britain's largest sports-goods retailer, said today that it entered a so-called put option agreement with Goldman Sachs International over 23 million Tesco shares, or the equivalent 0.28 percent of the company's share capital.
"The investment reflects Sports Direct's growing relationship with Tesco and belief in Tesco's long-term future," Sports Direct said in a statement today.
Tesco shares fell to the lowest in more than a decade this week after the supermarket company suspended four executives and said it had discovered that first-half profits had been overstated by 250 million pounds. Standard & Poor's said late yesterday that the grocer's credit rating may be cut to junk.
The shares were up 0.5 percent to 195.9 pence as of 8:50 a.m. in London, trimming this week's drop to 15 percent.
Sports Direct said its maximum exposure under the agreement will be limited to 43 million pounds. It's not the first time that Ashley's company has made a wager on a U.K. retailer. In January, it took a bet on shares of department-store operator Debenhams Plc using a similar option agreement.
Sports Direct had been in discussions with Tesco to take space at some of its largest superstores which are undergoing refurbishment, reducing the amount of space used for food and bringing in outside retailers and cafes and restaurants.
"We suspect that most Sports Direct shareholders would probably prefer Mike Ashley to stick to what he's good at, and not go round punting in Tesco shares," Nick Bubb,an independent retail analyst in London, said by e-mail.
Sports Direct was unchanged at 660 pence as of 8:50 a.m.
Source:http://www.bloomberg.com/