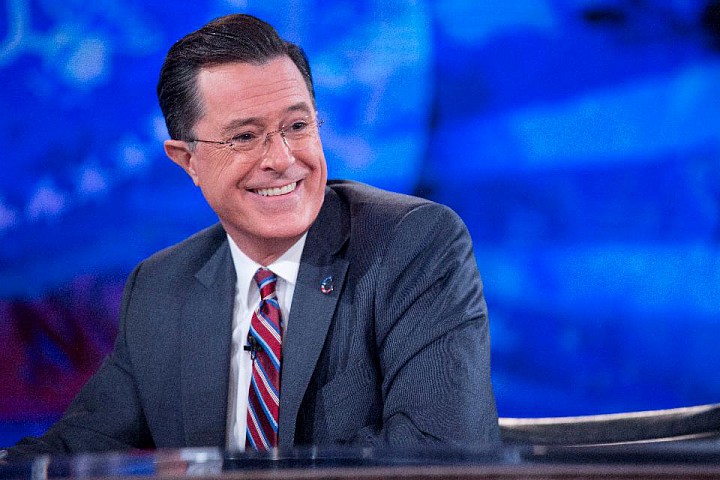 For many of us, it has felt as though there has been a glaring omission in coverage of the 2016 presidential election. The Colbert Report is no longer on the air, and Stephen Colbert's satirical commentary on the ridiculousness of politics has been sorely needed in what has arguably been one of the strangest presidential races ever.
For this reason, fans were overjoyed by the reintroduction of Mr. Colbert's alter ego, "Stephen Colbert." The character, a blowhard conservative pundit made famous on The Colbert Report, was resurrected just in time for the start of the 2016 Republican National Convention. But not everyone was thrilled by the character's much-awaited comeback.
According to Deadline, lawyers at an "unnamed company" (presumably Viacom VIAB -1.52%, the owner of Comedy Central) sent a "cease-and-desist" letter to CBS CBS -0.36%' "Late Show" this week, claiming the satiric "Stephen Colbert" alter ego as its intellectual property, thereby forcing Mr. Colbert to permanently retire his alter ego and sadly declare that he "will never be seen again."
Colbert isn't the first late-night host to leave behind signature characters or segments after switching networks. During Conan O'Brien's dramatic battle with former employer NBC in 2010, the network fought hard to retain custody of the comedian's "Masturbating Bear" character, as well as Triumph the Dog, who spawned heaps of merchandise and DVD specials at the height of his popularity.
So if it is Viacom that sent the letter, that was not an unusual move. Presumably, Mr. Colbert's contract with Viacom for The Colbert Report contained a standard "work-for-hire" clause, which means that the copyright in the characters and bits Colbert created for The Colbert Report are owned by Viacom. That would include the alter ego "Stephen Colbert."
NEW YORK, NEW YORK – APRIL 19: Comedian Conan O'Brien appears on stage during the Turner Upfront 2016 show at The Theater at Madison Square Garden on May 18, 2016 in New York City. (Photo by Dimitrios Kambouris/Getty Images for Turner)
So what did the fearless First Amendment guy, Mr. Colbert do about it? On Wednesday, Mr. Colbert introduced viewers to his alter ego's identical twin cousin: Stephen Colbert. "It's simple," cousin Stephen Colbert explained matter-of-factly to the audience. "Our moms were identical twins, who married identical twin husbands, then had sex at the exact same moment and gave us the same name."
If "Stephen Colbert," the equally patriotic cousin continues to appear on CBS' Late Show, it's unlikely this impressive genetic anomaly will be enough to dissuade the unknown company from taking legal action. We're talking Copyright 101, not Genetics 101, and the test for copyright infringement is whether "Cousin Stephen Colbert" is "substantially similar" in expression to Mr. Colbert's original alter ego "Stephen Colbert." Because that's the whole point, (presumably) Viacom wins if it chooses to pursue its copyright.
In the meantime, We, the People, lose out on a critical facet of American politics: Mr. Colbert (in whatever persona) busting the chops of the folks running for election. Perhaps Viacom head Phillipe Dauman will lose his lawsuit against Sumner Redstone and Viacom will be reunited with CBS under Les Moonves. Or how about, at least through November 8, Viacom relents and grants CBS' Late Show a license to resurrect Mr. Colbert's alter ego. Hey (presumably) Viacom, quit fighting with your cousin. You're stronger together!
Larry Iser is Managing Partner at Kinsella Weitzman Iser Kump & Aldisert. He frequently litigates intellectual property disputes and has represented music artists including The Beatles, Michael Jackson and Jackson Browne.
* This article was originally published on Forbes.com