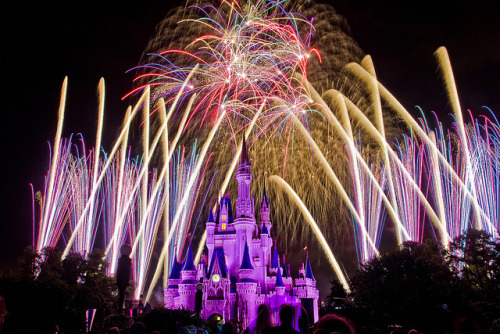 Reports Tuesday, August 4


Report Wednesday, August 5

Report Thursday, August 6

Walt Disney (DIS)
Walt Disney (DIS) reports its FQ3 '15 results after the closing bell on Tuesday. Currently, the Estimize community, consisting of 49 analysts, is predicting an EPS figure of $1.45 compared to Wall Street consensus of $1.39. EPS YoY growth has registered double digit figures for seven out of the past eight quarters. Estimize is also predicting higher revenues of $13.251B relative to Wall Street's $13.169B consensus, up from $12.461B last quarter.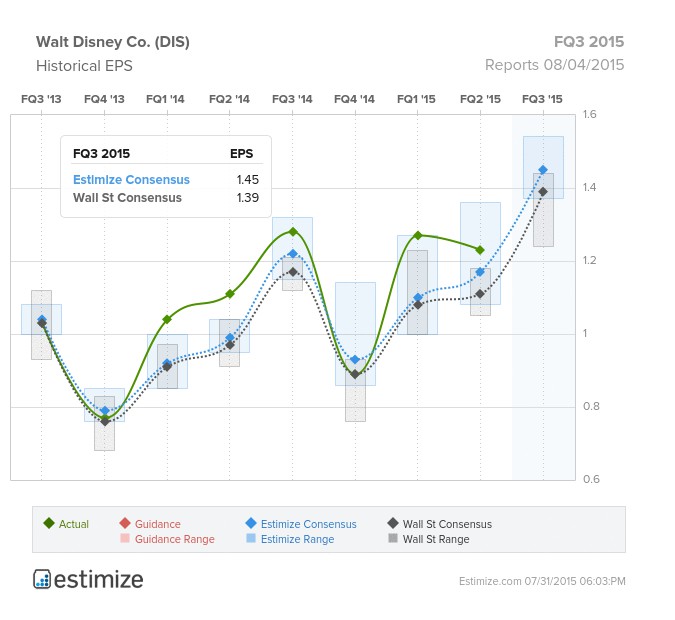 Disney has demonstrated a pattern of positive earnings per share growth over the past two years. Market commentary leading into the result points to the belief that this trend should continue. During the past fiscal year, Disney increased its bottom line by delivering an EPS figure of $4.25 versus $3.38 in the prior year. This year, the market expects an improvement in earnings to reach $5.05.
Despite all the positive fundamentals associated with Disney at present, the company's bottom line is expected to be affected by the strong U.S. Dollar. Once converted back to the greenback, Disney's offshore revenues will be negatively affected and could have a material impact on earnings.
Zillow (Z)
Zillow (Z) also reports its FQ2 '15 figures on Tuesday and unlike Disney, Zillow is expected to report falls YoY in EPS and revenue. Estimize are predicting an EPS figure of -$0.16 and Wall Street is predicting -$0.21. In terms of revenues, Estimize are predicting a figure of $165.97M and Wall Street comes in slightly above this figure at $168.85.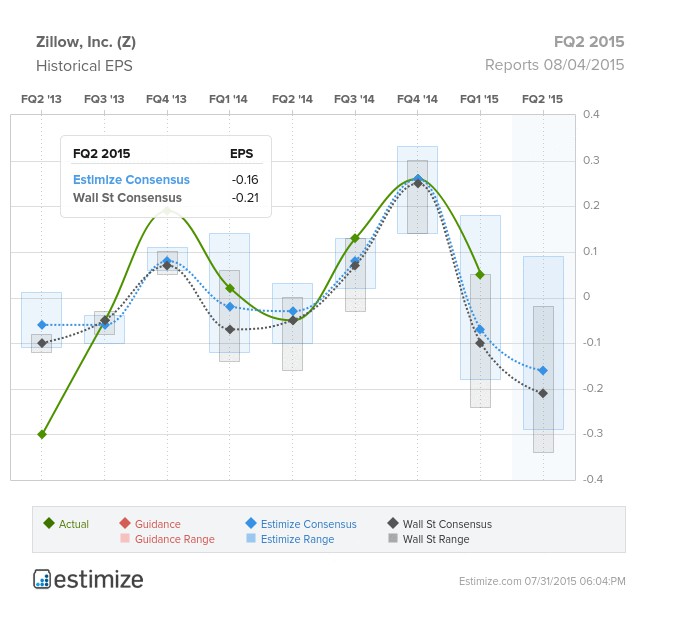 Peak housing season should be kind to Zillow's monthly unique visitors, which in January 2015 hit 36M, but the Q1 acquisition of Trulia will add a significant amount more. The company has been doing well on both sides of its business: marketplace revenues, which consists of local real estate agent subscriptions, ad display revenues from advertising.
The report on Tuesday will be very important for Zillow as management...
More