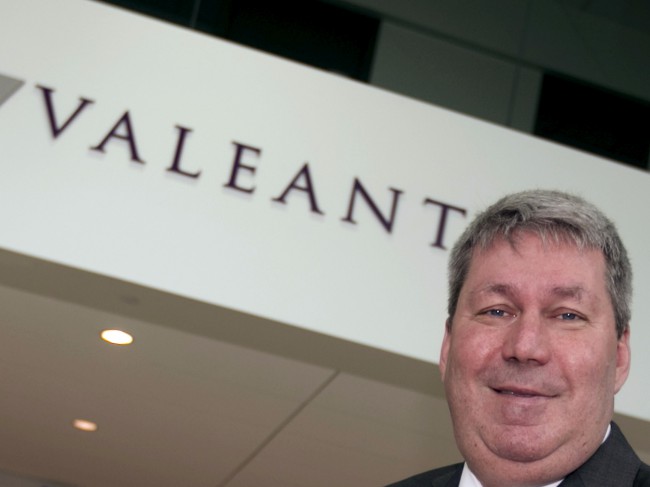 (REUTERS/Christinne Muschi)
Michael Pearson, chairman of the board and chief executive officer of Valeant Pharmaceuticals International Inc, poses following their annual general meeting in Laval, Quebec May 19, 2015.
Valeant Pharmaceuticals accidentally awarded its CEO around $28 million worth of stock, and in correcting the error Mike Pearson actually made a bundle, according to the Southern Investigative Reporting Foundation.
These kinds of dealings have become important as controversy surrounds the company. In January, Pearson agreed to accept compensation entirely in stock.
Now, the stock's value has been crushed and at least one of Pearson's creditors – Goldman Sachs – has forced...
More