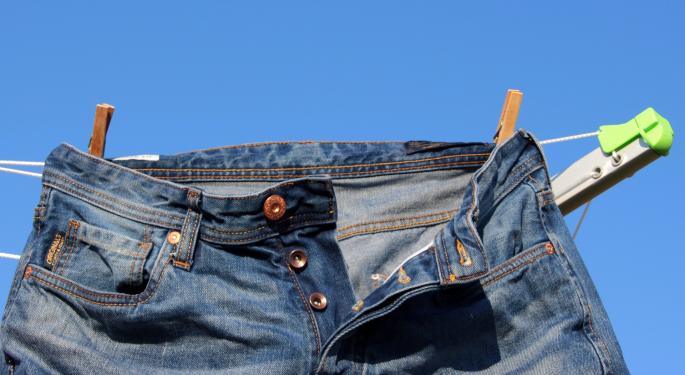 Gap Inc GPS 1.65% released its Q2 results after market close on Thursday. Earnings per share came in above Wall Street consensus expectations, but same-store sales growth came in negative.
Gap reported EPS of $0.60 and revenues of $3.85 billion. Analyst consensus had an EPS estimate of $0.59 and revenues of $3.79 billion.
Q2 same-store sales in Gap Global was -3 percent vs. -6 percent last year. Banana Republic was -9 percent vs. -4 percent year-over-year and Old Navy was at 0 percent vs. -3 percent year-over-year.
Gap saw FY16 EPS at $1.87-$1.92 vs. estimates of $1.96.
"During the quarter, we took critical steps to execute our restructuring plans and to build a more efficient global brand model with greater potential for growth," said Art Peck, chief executive officer, Gap. "While I remain unsatisfied with the pace of improvement across the business, I am encouraged by the underlying signs of progress in Q2, as demonstrated by healthier merchandise margins. Our management teams share my urgency to create fundamental change that will drive long-term performance."
Bad Weather?
After Gap reported poor same-store sales growth in July, analysts Stifel blamed bad "unfavorable weather, soft traffic trends and uninspiring product assortments." Expert reactions to Gap's Q2 results could likely result in similar analysis from experts.
Macy's M 0.4% and Nordstrom's JWN 0.64% strong earnings a week ago, however, may provide a different result from analysts rather than blaming the weather.
At time of writing, Gap traded at $25.75 in Thursday's after-hours session.
© 2016 Benzinga.com. Benzinga does not provide investment advice. All rights reserved.